Your current location:
Unique course for Investigators
Unique course for Investigators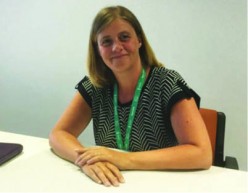 Programme Lead, Emma Spooner, explains the ins and outs of the third year option
BA (Hons) Applied Investigation is an unparalleled degree programme available through the University of Sunderland's Corporate and Professional Education team.
The only programme of its kind in the United Kingdom, the work-based course offers investigators staggered entry points, allowing admission during the second year (for those with PIP 1) or final year (for those with PIP 2).
The BA (Hons) Applied Investigation is an ideal opportunity for current investigators to gain an internationally recognised degree level qualification through the synthesis of work-based practice and academic rigour whilst having a direct impact on issues that are relevant to the both investigator and their organisation. If properly conducted it can enable the student's organisation to draw on the research that has been conducted to inform ongoing practice.
The course is run jointly between academics and experienced investigators to ensure that you can maximise the learning from both spheres of practice. This also ensures that the balance between academia and work-based practicalities is maintained and gives a high level of relevance for your working practice.
This is a unique degree aimed at accredited investigators or those with equivalent experience currently working in the field of investigations. Due to the experience that you have already acquired throughout your investigative career this allows you entry directly on to the final year of the undergraduate degree course. This also gives the advantage of providing you with a cost-effective means of gaining a degree i.e. one year tuition fees rather than the traditional three year course.
The third year is split into two modules with two assignments to complete in each over a 12-month period. Both modules are designed to be of practical use to you within your workplace and are intended to help you develop both personally and as an investigator.
The first module is 'Extending Professional Competence'. The first assignment focuses on the role that assumptions and bias can have on investigative decision-making and the impact that it can have on investigations.
It is designed to raise your awareness of your own working practices and the often unseen influences that impact on your actions in the workplace. The second assignment focuses on your core strengths and attributes and encourages you to consider how you can harness your qualities to really maximize your workplace performance. There is an emphasis on the importance of reflective and reflexive practice and the benefits that this can bring for you.
The second module is a 'Work-Based Research Project' consisting of a research proposal and then a final dissertation. The dissertation is a 10,000 word research project of your own choosing and we encourage students to identify an area within their own sphere of practice that they wish to research.
The research project must be about investigative practice and the intention of the project is to explore a particular issue, to conduct some primary research within the workplace around that issue and to identify any recommendations that may be suitable for consideration within the workplace or to feed into a wider regional or national debate about policing strategy. The degree is intended to be directly beneficial to students working practices and also to inform improved working practices for their wider team, local area or organisation.
In addition, undertaking a degree increases analytical skills, exposes the student to a wider range of thinking, introduces them to a range of research and allows them to develop a body of knowledge about contemporary thinking within the modern police service and investigative practice. Academic writing supports a balanced, evidence-based method of preparing reports in a logical and structured format and enables the student to transfer these skills into the workplace.
For those working in the police arena, the College of Policing (CoP) supports police forces working closely with Higher Education bodies and the recent move towards Higher Level Apprenticeships demonstrates the value that the CoP put on degree level qualifications.
I hope this provides some context and outlines the benefits that completing the course may bring for you and your organisation.
• For more information, email cape@sunderland.ac.uk or call 0191 515 3032.