Your current location:
Terrorism Masters Leading The Field
Terrorism Masters Leading The Field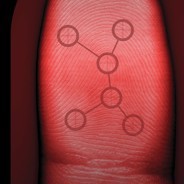 We have entered an era where terrorism and responses to terrorism have become critical issues for society. In responding to the need for knowledge and insight in this area, the University of East London (UEL) recently launched the first MSc in Terrorism Studies in England. This groundbreaking and distinctive degree provides graduates with a rigorous, evidence-based qualification.

The MSc is taught by a team of forensic psychologists, criminologists and political scientists based within the University's Law School. There are many contentious issues within the study of terrorism but one thing that most experts agree upon is that it is a multi-disciplinary field. UEL's MSc Terrorism Studies programme uniquely offers expert perspectives from different disciplines that can only enrich and better inform understanding of the complex phenomenon of terrorism. In this broad context the programme offers students an opportunity to engage with critical developments regarding modern terrorism at several levels.

There is wide interest in the degree, and it is proving particularly attractive to those in full-time employment as teaching takes place in the evenings. Indeed, more than half of the current class work full-time jobs, including many police officers.

Professor Andrew Silke, Director of Terrorism Studies at UEL, explains: "Each year we have many students from police and military backgrounds who have a great detail of professional experience. Other students may just have completed an undergraduate degree in politics or psychology. This combination of professional and academic is extremely healthy for the degree and makes for fascinating discussions in class. It is vital that the programme isn't just academically sound, it also has to stay focused on real-world issues."

The degree will now also benefit from the recent addition of Dr Anthony Richards to the MSc team. Dr Richards joins UEL from the Centre for the Study of Terrorism and Political Violence at the University of St Andrews and was Assistant Editor of the academic journal Terrorism and Political Violence from 2002-2005. He previously worked on the UK Economic and Social Research Council project 'The Domestic Management of Terrorist Attacks in the UK' and is currently co-authoring a textbook on terrorism.

"We are extremely pleased that Dr Richards is joining our team" comments Professor Silke. "He brings a huge amount of experience to the programme and is a highly respected figure in this area. It is clear our students are going to benefit immensely. His recruitment is a clear signal of the University's overall commitment to this area and of our desire to continue to expand our expertise, resources and reputation in this field."