Your current location:
Forensics or law at City and Islington College
Forensics or law at City and Islington College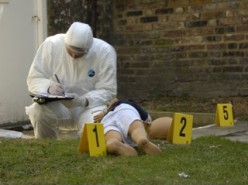 City and Islington College offers excellent opportunities for developing new skills and the majority of their learners study part-time, fitting their course around work or other responsibilities.

City and Islington College's highly respected Foundation Degree in Crime Scene & Forensic Investigation is accredited by the University of London and is jointly taught by the Queen Mary, University of London and the City and Islington.

The two year course is delivered by experts with hands-on professional experience of forensic investigation and has been developed in collaboration with the Metropolitan Police's Directorate of Forensic Services, ensuring that the methods of crime scene forensic theory and practice are completely up to date.

The degree includes courses in pure and applied biology as well as forensic instrumentation and evidence, which will give students both the scientific and practical skills needed by Scene of Crime Officers. Students will also learn how to obtain forensic evidence and present in a court of law.

Considerable emphasis will be given to work-based learning and students will be given the opportunity to have practical laboratory sessions as well as participate in simulated crime scenes, field exercises and forensic projects.

The college also runs a year long part-time course in Law. The Access to Law qualification is aimed at people who would like to study at University, but don't have the relevant qualifications. It is equivalent to 3 A-levels and can be studied around work.

The course content is flexible and will depend on your needs and existing skills. There are opportunities to study modules in Accountancy and Finance, Politics, Psychology or even Social Anthropology alongside the main core of Law.

Entry requirements to this course are less dependent on previous qualifications than a demonstration of academic potential, motivation and commitment.

For more information on either of these courses, or hundreds of others on offer at City and Islington College, just visit www.candi.ac.uk or call the course information team on 020 7700 9200.