Rapid rise in mental health calls
Rapid rise in mental health calls
Friday, 11 June, 2021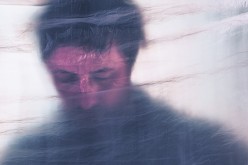 New analytics software being trialled by police to improve the response to calls from the public has revealed that the proportion of calls relating to mental health issues has doubled during the pandemic, according to a new report published last month.
The voice-to-text software introduced by Lancashire Police in an effort to better understand 'unlogged' demand found that during the pandemic mental health-related contact accounted for one in five of all calls to the force – up from one in 10 before the arrival of Covid-19.
The project is among a number of innovative uses of tech by police forces to provide a more efficient and effective response to the public, highlighted in the Future Police Contact Management: The Single Citizen View report, based on research and interviews carried out by CoPaCC (publishers of PolicingInsight.com).
Other technology initiatives featured in the report (sponsored by Salesforce) include:
Opening up a wider range of digital channels – such as web chat, online reporting and social media platforms – for the public to contact the police; one example included a badly beaten domestic violence victim, locked in her kitchen with no phone or keys, who was able to call for help by accessing a police web chat service using the web browser on her smart fridge.
Using artificial intelligence (AI) to identify 'non-police' contact – both in voice calls and text contact – and signpost people to the most appropriate agencies.
Partnerships with Facebook and others to provide an emergency response to suicidal people who take to social media platforms "in their last minutes and hours".
Enabling callers on smartphones to switch to video calling, either to give handlers a more accurate picture of ongoing events, or to allow officers and staff to assess the scene of a crime (such as burglary or criminal damage) after the event.
Wearable technology for call and contact handlers to alert supervisors to the impact of particularly traumatic calls on their health and wellbeing.
While telephony still accounts for the majority of public contact with police – with around 10-12 million 999 calls and more than 27 million 101 calls each year – the report notes that there is a clear underlying trend towards more digital contact, with some forces already receiving more non-emergency contact online rather than over the phone.
But with demand levels expected to continue to rise (especially post-lockdown), and the nature of the calls likely to become more complex, assessments of 'threat, harm and risk' – especially for more vulnerable callers – will be increasingly important.
Speaking in the report, PSNI Assistant Chief Constable (the national police lead on contact management) said there had been at one point a "simplistic expectation" that opening up more digital contact channels would enable telephone lines to be closed down "because it would just shift, manage and reduce the demand."
"If you think opening up more channels reduces the demand on policing, you probably also think building more lanes on the M25 reduces the traffic. If you make it easier to use and a better service, more people will use it," said ACC Todd.
He added that while not everyone was "a lover of automated processes", the need to ensure highly-trained call and contact handlers were dealing with the most difficult cases meant more non-emergency calls would require an AI response.
"Mental health, vulnerability, and threat, risk and harm assessments are a much more complex environment now," said Mr Todd. "That means call times increase, the complexity increases, and the amount of information increases. So I think both the opportunity and the necessity drive you in the non-emergency space to more automated service delivery with AI."