2021 National Cricket Championship News
2021 National Cricket Championship News
Tuesday, 04 May, 2021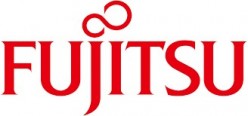 For once April showers did not wipe out the opening round of the 2021 National Championship with only the Group 2 fixture between Northumbria & Durham v West Yorkshire being affected and falling foul to the weather which prevented the "new boys" from travelling to the reigning Cup holders.
Feedback from the matches were that they were all played competitively in great spirit and were a credit to Police Sport whilst maintaining social distancing and observing the current covid restrictions that were still in force.
From an organisational point we're just really pleased that everyone is out playing again as it's been a very long wait since September 2019 when the last Final was played.
Some early season good form from players selected to play for BPCC this year:-
Tom Knight (Derbyshire) 124
Gary Knight (GMP) 115*
Stuart Drakeley (Kent) 87*
Craig Grimley (Staffs) 68
Former BPCC players & stalwarts still performing strongly:-
Gary Williams (Dyfed-Powys ) 67
Richard Grant (Dyfed-Powys) 36* & 3 - 46
Mark Davies (Dyfed-Powys) 32 & 3 - 33
Ted Roe (Wiltshire) 63* & 3 - 32
Robin Fisher (Cheshire) 2 - 14
Dave Jackson (Essex) 86*
Debutant for W. Midlands Georgia Davis (W. Mids) 37 & 9-1-30-0
Finally a special mention to Duncan Lampitt (Staffs) whose final day in Police Service was spent at Walmley CC where he scored 67.
He represented BPCC between 1998-2004 (16 caps) during which he scored 5 x 50's with a top score of 84 v Royal Navy 1998). Enjoy your retirement "Maynard"
Group 1
North Wales 186 all out (37.4 overs)
C Myles 43
N Green 43*
R Stevens 39
M Davies 3 - 33
R Grant 3 - 46
Dyfed-Powys 187 - 5 (34.1 overs)
G Williams 67
R Grant 36*
M Davies 32
Devon & Cornwall 197 all out (40 overs)
D Legg 51
S Barrett 40
M Watts 4 - 32
T Roe 3 - 32
Gloucestershire & Wiltshire 195 all out (40 overs)
T Roe 63*
J Mann 52
W Heather 3 - 34
S Tanyge 3 - 38
Group 3
Staffordshire 219 - 9 (45 overs)
C Grimley 68
D Lampitt 67
J Cumberbatch 30
M Latif 3 - 36
West Midlands Alliance 203 all out (42.2 overs)
G Davis 37
M Boyle 36
P Hamilton 32
A Haynes 4 - 46
East Midlands Alliance 253 - 5 (45 overs)
T Knight 124
P Gada 58
R Fisher 2 -14
North West Alliance 255 - 3 (38 overs)
G Knight 115 *
S Wright 80
R Halpin 48*
T Knight 2 - 25
Group 4
Hampshire 186 - 7 (40 overs)
A Ball 56*
J Boyden 3 - 42
Kent 187 - 2 (20.1 overs)
S Drakeley 87*
G Cook 60
Hertfordshire 172 - 6 (40 overs)
D Riggs 69*
C Roper 3 - 30
Essex
176 - 3 (25.1 overs)
D Jackson 86*
M Green 31