Team Cricket update...
Team Cricket update...
Monday, 08 March, 2021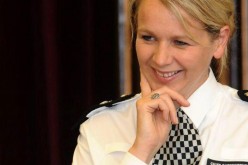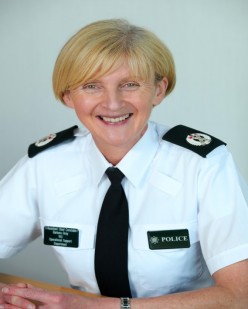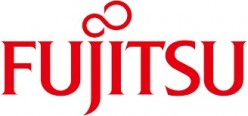 1- We are delighted to announce that there has been 2 additional vice chairs appointed: -
Lucy D'Orsi - currently Deputy Assistant Commissioner in The Met. As of April will take up post of Chief Constable at BTP
Barbara Gray - currently Assistant Chief Constable is PSNI. Soon taking up her new post of Deputy Assistant Commissioner in The Met
This will bring the total of ACPO officers on the Committee to 6 as they join CC Simon Cole (Leics), CC Lee Freeman (Humberside), ACC Chris Noble (Humberside) and Set Ch. Supt Javid Oomer (Staffs).
Also joining the committee will be the newly appointed BP Ladies Captain Mandy McGachie who will be representing the players as does Mick Martin for the mens teams.
A very warm welcome to you all and we all look forward to seeing you at some of the matches later in the summer.
2- Police Cricket welcome Fujitsu as Championship Sponsors which forms part of their TeamPolice Sponsorship package
Fujitsu has been proud and privileged to work with Ethos and TeamPolice since its inception with the objective to help improve work, life and wellbeing through sport within the police.
Ben Edwards (Snr Marketing Manager) said......
"Some of you may know Fujitsu.
As a global IT Services provider we have been working with government for over 50 years and provide a multitude of products and services including supporting the police at both national and in some cases local levels.
As a responsible business that places great emphasis on the diversity, inclusion and wellbeing of our employees, we applaud TeamPolice and Police Sport UK for driving awareness and supporting the police and UK forces to create a positive mental health culture.
It's been a very long time since we have been physically able to attend any of the police sporting events on the calendar so we are especially delighted to have the opportunity to sponsor the Police Sport UK Cricket National Championship.
We enjoy watching sport as much as you enjoy competing and can't think of better timing as we tentatively emerge from the snow and lockdown. We are looking forward with optimism and the thought of cheering you on against the warmth and sunshine of a Great British summer."
In response BP Secretary Dave Fraser-Darling said " We have just ended 10 years of support from Police Credit Union so having this announcement so soon afterwards is a real bonus and hopefully will ensure the Competition will continue to thrive as more Forces return to the Sport. We look forward to a long and fruitful relationship with Fujitsu"
3- BPCC LADIES TOUR
Finally……. albeit 12 months after the inaugural Tour date was set, the new BPCC Ladies Cricket Team will take to the field during a 4 day Tour at the start of June.
This follows the recent Government announcement that outdoor sports will be able to resume from Monday 29th March.
The format will be T20 matches played in a brand new coloured kit with each day will consist of 2 xT20 matches to allow as much cricket as possible as the new squad will consist of 22 players - those who attended net weekend back in 2019 - 20 and those who have been identified during the past 12 months of lockdown.
Fixtures: -
Tuesday 1 June
British Army at Fleet Rd Aldershot
Wednesday 2 June
Royal Navy at Camberley CC
Thursday 3 June
Club Cricket Conference at Odiham & Greywell CC
Friday 4 June
Royal Air Force at Vine Lane Uxbridge
SQUAD
Mandy McGachie (Met) (Capt)
Jessica Nixon (GMP) (Vice Capt)
Jodie White (Leics)
Lucy Johnson (Dyfed-Powys)
Vicky Mitchell (Suffolk)
Naomi Costley (PSNI)
Llawela Scale (Dyfed-Powys)
Shamaila Ahmed (Cheshire)
Erica Turner (Northants)
Lorna Jack (Scotland)
Jenny Coupe (Lancs)
Rosie Digweed (Essex)
Jemma Phillips (Dyfed-Powys)
Sian Phillips (Merseyside)
Kirstie Martin (Met) Alice Clarke (Met)
Sarah Witham (Derbys)
Holly Bacon (Derbys)
Hayley Martinus (Leics)
Holly Hopes (Hants)
Laura Crofts (Thames Valley)
Aneela Khalil-Khan (S. Yorks)
The Squad will be supported by: -
David Fraser-Darling - Manger
Craig Greyvenstein (Scotland) - Asst Manager
Andy Brown - Head Coach (Former Derbyshire CCC player and 1st XI Coach)
Simon Young - Asst Coach
Paul Sims - Asst Coach
Sarah Bartlett (Thames Valley) - Umpire
Gavin Todd (PSNI) - Scorer
Helen Paver-Brown - Sports Therapist
Thanks to G4S and Motorola Solutions who have provided additional funding to be Kit Sponsors and to Arc Legal & George Burrows for also providing additional support of this new exciting venture.
4- BPCC TOUR 2021
The last time BPCC met was June 2019 when we were based in Nottinghamshire for the week.
2021 will see the Tour relocating to Leicestershire & Rutland (home of our Chair) which should have taken place last year.
An additional fixture has been included this year as the Club has accepted an invitation to play Kibworth CC on Sunday 20th June which will now be the Tour curtain raiser. They are looking for it to be their Presidents Day.
FIXTURES
Sunday 20
Kibworth CC at Kibworth CC
Start 1300-11400 (TBC)
40-50 overs (TBC)
Monday 21
Lincolnshire CCC at Grantham CC
Start 1100
50 overs
Tuesday 22
Army at Oakham CC
Start 1100
50 overs
Wednesday 23
Club Cricket Conference at Uppingham CC
Start 1100
50 overs
Thursday 24
National Asian Cricket Council at Newtown Linford CC
(Sponsors & Committee Day)
Start 1100
50 overs
Friday 25
Royal Air Force at Loughborough Town CC
Start 1030-1100 (TBC)
40-50 overs (TBC)
2021 will 10 debutants in the squad making it one of the most inexperienced teams to represent BPCC for many years.
Once again, they will be led by Mick Martin from Gwent who has 24 caps. The remains 5 players who have represented BP have only 25 caps between them.
3 Forces will have their first representation in the squad namely Derbyshire, Suffolk and Ministry of Defence Police
TOUR PARTY
Mick Martin (Gwent) Captain
Shaun Smith (Northumbria) Vice Captain
Mitchell Harris (Gwent)
Will Evans (North Wales)
Stuart Drakeley (Kent)
Craig Grimley (Staffordshire)
Gary Knight (Greater Manchester Police)
Lewis Staniforth (Derbyshire)
Mike Harling (MoDP)
Dominic Manthorpe (Suffolk)
Callum Storey (Northumbria)
Ben Harmison (Northumbria)
Tom Knight (Derbyshire)
Ben Ellis (Gloucestershire)
Harry Powell (Gwent)
Matt Sisson (Nottinghamshire)
OFFICIALS
Ray Knowles (Umpire)
Peter Mitchell (Scorer)
Ian Dowling (Sports Therapist)
MANAGEMENT TEAM
David Fraser-Darling (Tour Manager / Secretary)
Simon Young (Assistant Manager / Coach)
Craig Greyvenstein (Assistant / Transportation)
Ryan Watkins (Gwent) (Head Coach)
Graham Shaw (Assistant Coach)