COPS sad loss
COPS sad loss
Friday, 12 February, 2021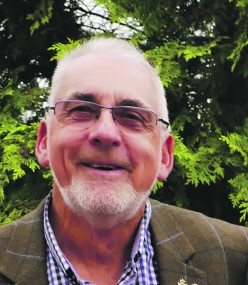 Don Speakman
Care of Police Survivors (COPS) is deeply saddened by the death of trustee Don Speakman.
Don attended his first event with COPS, following the death of his son, Jonathan, who died after he rescued a child who was being swept out to sea in Australia in 2005.
A huge supporter of COPS, Don served on several committees before joining the board of trustees in July 2016 where he helped shape the charity as one of the survivor trustees.
Sir Peter Fahy, chair of trustees and former Cheshire Constabulary Chief Constable, said: "Don's death is a very sad loss. Our heart-felt thoughts are with his family at this difficult time.
"I was chief in Cheshire when he lost his son and I got to know him well and knew what a huge impact Jonathan's death had on him.
"He was a very valuable member of the charity's board of trustees as well as a fundraiser and regular volunteer. I know the board and the staff team could ask him to do anything and he would jump to help without hesitation. He will be very sadly missed."
A retired police officer, with 35-years-service, Don was a passionate supporter of the Police Unity Tour, an annual sponsored police cycle ride and principal fundraiser for COPS. Every year also found him hiking up Lake District Fells, again raising money for COPS as part of Light the Lakes, which sees every Wainwright Fell lit with flares to remember fallen officers. Don was also an avid Everton fan and a very active member of the Chester Boughton Hall Cricket Club.
Tim Buckley, COPS CEO, said: "Don epitomised everything that COPS stands for, warmth, understanding, help and care. This extended family of survivors that provide so much support to each other will miss him deeply.
"Don's embrace of COPS came from the deep personal loss he and his family suffered when Jonathan died, and I know I am not alone in feeling the privilege of knowing and working with him."
Don died from COVID-19 complications after a short illness on Thursday 14 January.