New resource delivers guidance to police on gas cylinders at crime scenes
New resource delivers guidance to police on gas cylinders at crime scenes
Monday, 09 May, 2016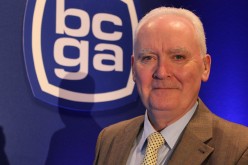 Doug Thornton, Chief Executive of the BCGA
POLICE officers encountering gas cylinders at the scene of a crime can access a new resource delivering expert guidance.
The British Compressed Gases Association (BCGA) has produced a technical information sheet offering valuable advice for officers.
Detailing the correct approach to key issues including identification and safety, 'Technical Information Sheet 40, Gas Cylinders At Crime Scenes,' is available to view online at www.bcga.co.uk under the Publications section.
Doug Thornton, Chief Executive of the BCGA, said: "Gas cylinders may be found at crime scenes where they have been brought specifically for unlawful use.
"Where this occurs it is important that police officers know the correct course of action to take and we hope this document acts as a valuable source of reference in such circumstances.
"Gas cylinders and the regulations which govern their manufacture, maintenance, testing and use have been developed over many decades to provide a very safe method of containing the wide range of gases that are required by industry and consumers.
"The vast majority of gas cylinders remain the property of the gas companies and are provided to users under a rental agreement.
"However, whilst most customers will return the cylinder to their gas supplier, occasionally some don't and they can fall into the wrong hands."
The information sheet provides a list of common-sense precautions to follow, along with a detailed section on tell-tale signs which indicate when cylinders should not be approached.
It also sets out instances when the fire service or gas industry experts should be called for advice and lists the information that should be collected to assist them.
Mr Thornton added: "In almost all cases, gas cylinders remain the valuable property of gas companies and no-one else has the authority to move or scrap them.
"Police should therefore not call in or hand over gas cylinders to recycling companies and should call the gas company itself, who will arrange appropriate collection themselves or, sometimes, by recycling companies they have approved and appointed.
"To support the safe return of gas cylinders, the BCGA works in partnership with the trade association for the LPG industry (UKLPG) on a programme to help return cylinders to their correct owner.
"Under the scheme gas cylinders are collected free-of-charge, within 15 working days, by authorised staff carrying appropriate identification and returned to their lawful owner. Advice can also be provided on the disposal of unbranded cylinders." More details on the cylinder return initiative, including relevant contact telephone numbers, can be found on the BCGA website within the Gas Topics section, under the heading 'Cylinder recovery and disposal.'