Digital Forensic *Triage* Vital in successful British Transport Police prosecution of £Multi-Million phone fraud
Digital Forensic *Triage* Vital in successful British Transport Police prosecution of £Multi-Million phone fraud
Monday, 25 January, 2016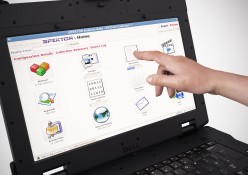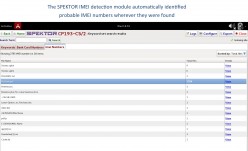 IMEI version
British Transport Police have succeeded in convicting a gang of 11 Londoners after a string of mobile phone thefts on the tube, thanks in large part to the use of digital forensic *triage tools* provided by the UK specialists Evidence Talks.
Operation Park, launched in July 2013, was a comprehensive and diligent exercise involving more than 100 officers and raids on a number of private properties and business addresses. The trail led first to a company based in East Ham, then to a storage facility in Southall. In total more than 1100 items of property were seized and a substantial number of stolen phones recovered.
British Transport Police were new to the Computer Forensics triage process but with the volume of evidence to be processed, approached Evidence Talks to evaluate the role that its SPEKTOR Forensic Intelligence system might play.
Some 47 devices needed examination by the High Tech Crime Unit and with the usual pressure on time and backlogs of work adding impetus to the case, the Cyber Crime Team took the decision to acquire the SPEKTOR solution including its IMEI module. IMEI is the serial number that uniquely identifies a GSM (Global System for Mobile Communications) or UMTS (Universal Mobile Telecommunications System). Typically 15 digits long, IMEI code breaks down into components that provide vital information about the phone, linked to its manufacture and the mobile network it has been using.
Kevin Chandler, Detective Constable in the Cyber Crime Team at British Transport's Force Headquarters in Camden Road, London, says their first use of SPEKTOR has been entirely successful.
"We are new to this technology and imaged all the suspect devices using SPEKTOR. Collections of these were made and one of our investigators, who has not got a computer forensics background, was able to rapidly reduce our focus to 6 evidential items. This was greatly assisted by SPEKTOR reports identifying where the evidence was."
For further information please visit www.evidencetalks.com