Police Cricket 2016 competition fixtures announced
Police Cricket 2016 competition fixtures announced
Wednesday, 13 January, 2016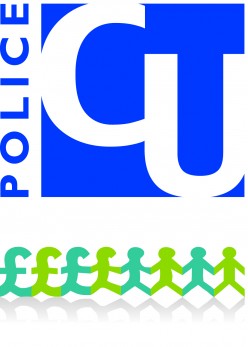 THE 2016 DRAW TOOK PLACE DURING AGM AT TRENT BRIDGE ON FRIDAY 8TH JANUARY. THE COMPETITION WILL ONCE AGAIN BE SPONSORED BY POLICE CREDIT UNION.
23 Forces have entered the 2016 Competition with defending champions Dyfed-Powys starting their defense of the Cup with a home tie against Police Scotland whilst 2015 runners-up PSNI will host Leicestershire. Returning to the Competition after an absence of over 10 years Devon & Cornwall will play host to North Wales.
1st Round Ties to be played W/C Monday 9th May
1. Northants v Merseyside
2. Met v Cheshire
3. Devon & Cornwall v N. Wales
4. Bye v Bye
5. City of London v Lancashire
6. S. Wales & Gwent v Hampshire
7. Bye v Bye
8. W.Mids & W.Mercia v Essex
9. Bye v Bye
10. Bye v Bye
11. Dyfed-Powys v Scotland
12. North Durham v Norfolk
13. Gloucs v GMP14. Notts v Surrey
15. Staffs v Bye
16. PSNI v Leics
2nd Round Ties W/C Monday 13th June
Bye v Gloucs or GMP
Devon & Cornwall or N. Wales v Northants or Merseyside
Bye v S. Wales & Gwent or Hampshire
Staffs v Notts or Surrey
Bye v PSNI or Leics
Dyfed-Powys or Scotland v W.Mids & W.Mercia or Essex
Met or Cheshire v City of London or Lancashire
Bye v North Durham or Norfolk & Suffolk
All 1st Round losers will automatically be entered into The Giffard Plate competition which will then run alongside the Cup.