New Federation Chairman (elect)
New Federation Chairman (elect)
Thursday, 06 September, 2012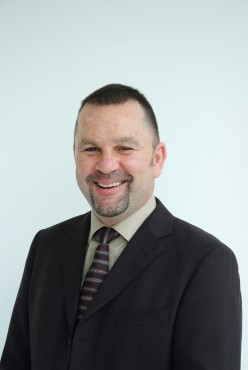 Steve Williams (Chair-elect)


Steve Williams, Chair-elect of the Police Federation of England and Wales, says:

" To receive the majority support as Chair elect of the Police Federation of England and Wales is indeed a prestigious honour and places an immense degree of expectation on me to fulfil the high standards of leading the organisation in the footsteps of Paul McKeever who has provided extra ordinary dedication, guidance and commitment during his time in office.

"I would wish to place on record my regards to Julie Nesbit who was an equally credible candidate for the role. As I begin the task of fronting the Police Federation and taking the baton from Paul I can but give my assurance that I will carry out these duties with dedication, care and thoughtful consideration of the issues which impact on the service. To be successful requires a team of all Federation representatives, a Joint Central Committee and our key support staff all pulling together with a common purpose which is not deflected through division or unachievable aspirations.

"Ahead lies a very difficult and complex journey for Policing which will stretch and challenge the service to meet changes unprecedented in our history. I want the Police Federation to heighten its mission in influencing policy at all levels for the greater good. I want us to strive to always improve the work life experience and value of all those we represent. I want the Government to never forget that the Office of Constable sits at the forefront of British Policing and that Police Officers are the bed rock of providing law and order.

"I am a seasoned Federation Representative with a wealth of experience both as a Chairman and General Secretary, having been at the centre of all recent rounds of PNB and PAB negotiations; I bring continuity. I have served operationally in every federated rank both in uniform and as a detective officer from PC/DC to CI/DCI and consequently I have today, a unique knowledge and understanding of the working issues and concerns affecting the rank and file across all 43 police forces.

"Over the coming months I will learn new things and draw upon experience to set a hard personal agenda which will continue to advance our cause and make our voice heard with respect, credibility and coherence. My purpose and engagement will hopefully never falter through ignorance or lack of skill. I want to be clear with our communication and focused on delivering a united, well-argued case that successfully promotes the true values and purpose of this fine organisation."