First chief executive for office of Police and Crime Commissioner
First chief executive for office of Police and Crime Commissioner
Tuesday, 04 September, 2012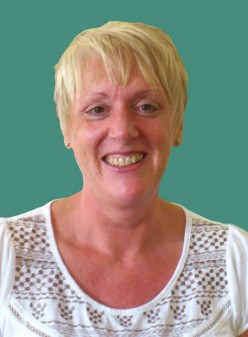 Erika Redfearn, the first chief executive for the office of the Police and Crime Commissioner (PCC) in South Yorkshire


South Yorkshire Police Authority has appointed its first chief executive for the office of the Police and Crime Commissioner (PCC).

Erika Redfearn, the Authority's former Deputy Chief Executive (Policy), will take up the role this week (w/c Sept 3), in a move described as 'an exciting appointment' by the Authority's Chairman.

The appointment has been made in the run-up to the elections for a Police and Crime Commissioner (PCC) in South Yorkshire on November 15.

Charles Perryman, chair of South Yorkshire Police Authority, said: "This is an exciting appointment. Erika is well qualified to provide support for the elected PCC."

The elected Police and Crime Commissioners will replace the county's Police Authority, taking over duties including overseeing the budget for policing, signing off the police and crime plan and holding the chief constable to account. The PCC must consult with the public and the victims of crime to fulfil the new role.

Speaking about her appointment as the first chief executive of the South Yorkshire PCC office, Erika said: "I have worked in the public sector all my life and believe strongly in the delivery of excellent public services to meet the needs of communities.

"South Yorkshire is a safe place and crime has been falling. The election of police and crime commissioners is a huge democratic opportunity for the public to help to keep improving community safety and ensure they get value for money from our police service."

Erika (47), who lives in Penistone, added: "My first priority will be to make sure we can reach as many citizens as possible by the election day on November 15 to enable everyone to make their vote count."

South Yorkshire Police Authority has launched a 'Think PCC' campaign to inform the public about the new arrangements for police accountability.

The Authority is also hosting a Question Time-style Think PCC debate a week before the elections. The event will see a panel made up of the local PCC candidates taking questions from the public on November 8 at the New York Stadium in Rotherham, with the event webcast live on the Authority's PCC website.

For more information about the role of the PCC, to apply for tickets to the Think PCC debate event or to watch the event live visit www.southyorks.gov.uk/thinkpcc

The office of the Police and Crime Commissioner is being set up by South Yorkshire Joint Secretariat, which is part of Barnsley Council.

Follow the Police Authority on Twitter @sypoliceauth, using #ThinkPCC.