Police partnership with Air Ambulance set to continue
Police partnership with Air Ambulance set to continue
Thursday, 16 August, 2012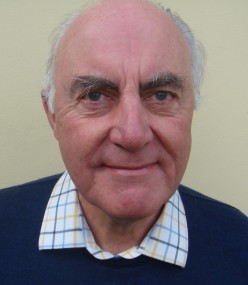 Richard Youens - Chair of Wiltshire Air Ambulance Charitable Trusts


The National Police Air Service (NPAS) has indicated that there will be no objection to Wiltshire Police and the county's Air Ambulance continuing their long standing collaboration at least until the end of 2014. NPAS had originally intended that Wiltshire's police air operations would be transferred to Filton near Bristol from July next year. However, thanks in part to consistent lobbying by the air ambulance charity, these plans have been postponed.

The Wiltshire Air Ambulance trustees' Chairman, Richard Youens who lives in Rushall, said that he was keen to maintain the existing arrangements with the Police as long as possible and was much relieved by this development.

"I would like to express my thanks on behalf of the charity for the support we have received from our local MPs who helped us with our representations to the authorities - in particular Claire Perry (Devizes) and Robert Buckland (South Swindon). I would also like to thank the Policing Minister, Nick Herbert, who was kind enough to hear us out and has taken our concerns into account. All indications are that the Police/Air Ambulance alliance is popular in the county, and we are confident that we will still have some form of working relationship with Wiltshire Police beyond December 2014," continued Mr Youens. "However we recognise that from 2015 NPAS will impact on the way we do business, but whatever else may be in doubt over the longer term, the charity remains committed to providing an air ambulance service to the people of Wiltshire from the hangar we share with the police in Devizes".

Commenting on the developments, Chris Hoare, Chair of Wiltshire Police Authority said:

"We are delighted that the new National Police Air Service (NPAS) has now confirmed that the existing arrangements for operating Wiltshire's Police/Air Ambulance service can continue until the end of 2014. The existing contract is written in these terms but with the advent of NPAS there was a threat that this may be in jeopardy. We have been working closely with the Wiltshire Air Ambulance Trust and fully supported the charity's lobbying campaign with Government which has proved so effective. Wiltshire Police Authority has always appreciated just how much the people of Wiltshire value the Police/Air Ambulance which is why the Authority has consistently ensured that the policing resources for the service were made available each year. We believe it is one of Wiltshire's 'crown jewels' and are proud to have supported it throughout our tenure"

The National Police Air Service will cover the entire country, which means that police helicopters will in future operate within this national framework as opposed to relying on the traditional county based service.