New Assistant Chief Constable announced
New Assistant Chief Constable announced
Friday, 28 October, 2011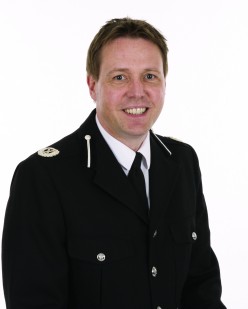 Essex Police Authority announces Maurice Mason as ACC (OS)

Maurice Mason has been promoted to Assistant Chief Constable (Operational Support) after having been temporarily performing the role since May.
Mr Mason, who joined Essex Police in 2006, says: "With the implementation of Reform Programme recommendations, the introduction of the new operational policing Blueprint, the London 2012 Olympic Games and the introduction of Project Athena, the next few months are going to be extremely challenging and interesting.

"But I know the force - through our police officers and staff - is more than capable of rising to the challenges ahead and I am proud to be a part of it."
Mr Mason has more than 21 years' service, starting his career in Staffordshire with time in both uniformed operational and CID roles.

In 2003, he was appointed staff officer to the Chief Constable before promotion in 2004 to temporary superintendent with national responsibility for the policing response to the Euro 2004 football tournament.

He transferred to Essex in 2006 as Neighbourhood Policing superintendent for South Eastern Division and was then promoted to become Communications divisional commander and then divisional commander of South Western Division.
In 2009, he spent a period as T/ACC and last year became head of the Strategic Change Management Department (SCMD).
Mr Mason has an Upper Second Honours degree in Law from the University of Staffordshire and an MSc (Merit) in Police Science and Management from the University of Portsmouth. He has a wife and a three-year-old daughter and enjoys running, reading and art history.