Police Officers get by with a little help from Eastlands homes
Police Officers get by with a little help from Eastlands homes
Wednesday, 29 October, 2008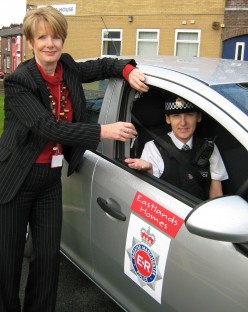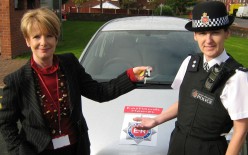 Police officers in east Manchester now have an extra vehicle to help them drive down crime in the area - thanks to sponsorship from Eastlands Homes.

The housing association has provided the car to allow officers to respond to incidents of anti-social behaviour and domestic abuse in Beswick, Clayton and Openshaw.

Inspector Ruth Bradley Holt said: "Eastlands Homes and GMP have an excellent working relationship, demonstrated in the generosity they have shown in providing this car to our neighbourhood policing team.

"The support from Eastlands Homes, and this vehicle, will enable the neighbourhood officers to attend incidents across the area. Our aim is to reduce incidents of anti-social behaviour and criminal damage with a view to improving the quality of life for our residents."

The vehicle will not be used to respond to general crime issues but for specific ongoing partnership work with Eastlands Homes to tackle anti-social and nuisance behaviour as well as incidents of domestic abuse.

Sheila Doran, Chief Executive of Eastlands Homes, said: "This car is a worthwhile investment as it will help to make our communities safer places to live. We work closely with Greater Manchester Police and when we found out about their need for an extra car in this area we were pleased to help out."