Police cast light on local problems
Police cast light on local problems
Monday, 20 October, 2008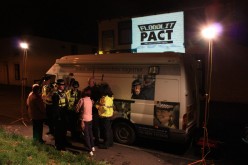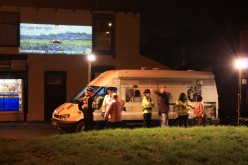 ANTI social behaviour was put under the spot light last weekend as police teamed up with Neighbourhood Management and Lancashire Fire and Rescue to trial a new scheme - Floodlit PACT.

On Friday and Saturday night, Community Beat Managers and PCSOs were on hand along with Community Fire Safety Officers and Neighbourhood Management staff to discuss and deal with issues affecting Neighbourhoods in Accrington's Church and Peel Wards.

Sgt Simon Holderness who co-ordinated the events said: "Both of these areas had been identified through PACT as being anti-social behaviour 'hotspots'.

"As people are now familiar with Lancashire Constabulary's PACT format, this initiative allows us to tell the community what we have listened to their concerns and are doing something about it, in a refreshing and impactive way.

"Floodlit PACT is a surgery involving the police and other agencies, which takes place on the street, under floodlights at the time and place when the problems are taking place. It is supported by officers on patrol who can deal with issues and concerns there and then.

"We have listened to what the community have told us. They want us to be there when the problems are happening and they want us to be more visible and accessible.

Sergeant Holderness said that the two events had been successful and that a lot had been learned from them. He said the Neighbourhood Policing Team hoped to bring Floodlit PACT into other areas throughout the winter months.

For more information about other activity in your area visit www.lancashire.police.uk or contact your local neighbourhood policing team on 0845 1 25 35 45.