New Year Surprise For Football Hooligans As Police Swoop
New Year Surprise For Football Hooligans As Police Swoop
Wednesday, 09 January, 2008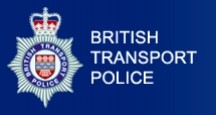 Eleven suspected football hooligans have been arrested this morning (Tuesday, 8 January) following early morning raids by British Transport Police in the Shrewsbury area.

A 12th man voluntarily surrendered to police and a 13th is expected to do so later today.

BTP Inspector Lee Gordon said: 'This morning we've executed a series of raids in Shrewsbury as part of an ongoing investigation into violent disorder following the Walsall v Shrewsbury match on 10 November 2007.

'The operation was set up to identify and arrest those involved in what was serious and frightening disorder.

'We hope that it sends a message out that this sort of behaviour will not be tolerated. The vast majority of fans are decent and law abiding and they, along with other passengers and staff, should be able to travel in peace and without the fear created by this hooligan element.'

Some 50 police officers carried out this morning's arrests in Harlsecott, Meolebrace and other areas of Shrewsbury. Those arrested, one 19 year old and 11 in their 20s, are being questioned in connection with serious disorder on Saturday, 10 November in Wednesbury outside Tamebridge Parkway railway station.

Shrewsbury Town Chief Executive Mr Steve Wellbeloved said: 'The club fully supports policing operations against the very small minority who sometimes try to hijack football as an excuse for unacceptable behaviour and, in doing so, unfairly tarnish the game's reputation.

'Anyone who has been to our new ground knows that true fans are ordinarily law abiding men, women and children with a healthy interest in sport. More and more families rightly see our matches as a safe, friendly and exciting family outing.'

BTP devotes considerable resources to ensuring the safe and orderly movement of sports fans up and down the country on public transport. Last weekend (5/6 January), 790 BTP officers were deployed for the Third Round of the FA Cup in an operation co-ordinated from Birmingham, one of the largest deployments of British Transport Police ever.

As well as the weekend's high profile deployment, BTP is pursuing a longer term strategy of engaging with clubs, the rail industry and genuine supporters to combat hooliganism. Follow up operations, such as today's, are also carried out to identify and arrest hooligans. Following similar raids in November 2007 across London, Kent, Sussex and Merseyside, 24 people were charged with football related disorder offences.

BTP is committed to obtaining where possible Football Banning Orders against those convicted of football related offences.

These latest operations come against a background of increasing problems with football related disorder on the rail network. Serious incidents of football violence on Britain's rail system rose from 56 in 2005/06 to 83 in 2006/07, with less serious incidents of anti-social behaviour up from 260 to 305. Arrests rose for the sixth season running from 331 to 567. 53% of these arrests were for public disorder.