Your current location:
Hot spots for overseas house-hunters in 2023
Hot spots for overseas house-hunters in 2023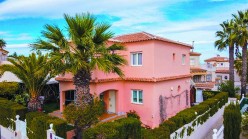 • Punta Prima villa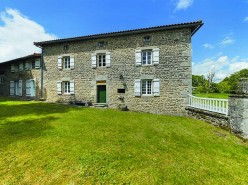 • Dordogne House
Promised yourself a property abroad this year but not sure where to start looking? For a taste of what's out there, we compare three destinations that are perennial favourites with British homeowners. Never know, one could be just right for you…
Orihuela Costa, Spain
The beating heart of the southern Costa Blanca, Orihuela Costa is a string of resorts stretching south from Torrevieja as far as Pilar de la Horadada, the southernmost town in Alicante province. With a large expat population and all types of amenity easily accessible, popular areas include Punta Prima, Playa Flamenca, La Zenia, Cabo Roig, Dehesa de Campoamor and Mil Palmeras, while more residential communities five minutes' drive from the sea include La Florida, Villamartín, Los Altos and Los Dolses.
Villamartín Plaza, with its restaurants and live entertainment, is a favourite spot amongst Brits. Other area highlights include the coastal path connecting Orihuela's resorts, the La Zenia Boulevard shopping mall, four quality golf courses and the lively beachfront strips.
For a good choice of resale apartments budget €100,000-€150,000, or €200,000-€300,000 for quality new-build. Typical prices for small resale villas or large townhouses are €250,000-€450,000. Meanwhile, luxury apartments and villas can be anything upwards from €500,000.
Reaching Orihuela Costa is easy thanks to the AP-7 motorway and local N-332 road. It is well connected to airports at Murcia-Corvera to the south-west and Alicante to the north, with transfers to each taking around 40-45 minutes.
Western Algarve, Portugal
Away from the more touristy Central Algarve, with its pristine fairways and upmarket leisure communities, the Western Algarve has a more traditional feel and rugged landscape. The resorts are smaller, less touristy and typically set around bays that began life as fishing villages. That said, it's the Algarve, so you're still never far from golf courses, notably at the resorts of Penina, Boavista & Parque da Floresta.
A focal point is the port city of Lagos, complete with old town and cobbled streets, bustling market, historic fishing port and world-class marina. West of Lagos is the low-rise family resort Praia da Luz, after which the coastline gets increasingly wilder but includes the fishing villages of Burgau and Sagres.
East of Lagos is the village of Alvor, set within an estuary and protected lagoon, before you reach Portimão, another old city located on an estuary and famous for its sardine festival. Two especially desirable spots east of Portimão are Ferragudo and Carvoeiro. For those who prefer to be inland a bit, the old town of Silves never disappoints.
Catering for all budgets, resale two-bed apartments start from around €150k or budget €250,000-€400,000 for a new-build. €400k-€500k will give lots of choice for a resale family villa. Luxury apartments in increasingly hip areas of Lagos and Portimão can be upwards from €500,000, villas much more.
Faro Airport, the main gateway to the Algarve, is 45-55 minutes transfer from Portimão or around an hour from Lagos.
Dordogne, France
Ancient stone villages on the banks of gently flowing rivers that weave between limestone cliffs and lush oak forests – it's easy to be spellbound by the Dordogne. Located east of Bordeaux in southwest France, the 'Dordogneshire' that outdoorsy Brits love so much refers typically to a natural region called Périgord.
Rivers feature heavily, primarily the Dordogne and Vézère, the former meandering across the south of the region and the latter crossing the south-eastern corner, with the Isle and Dronne rivers in the north. In the south-eastern part, also known as Périgord Noir (black) after its oak forests and soil, favourite spots include the villages of Lalinde, Limeuil, Saint-Cyprien, Beynac-et-Cazenac and Domme, as well as the town Sarlat. Along the Vézère river, Montignac has a large expat community while Les Eyzies and Saint-Léon-sur-Vézère are just as desirable. The south-west around Bergerac is popular for its fortified bastide towns and rolling vineyards, hence being known as Périgord Pourpre (purple) after its grapes. Périgord Vert in the north and overlapping the Limousin, is considered the most affordable part and includes the charming market towns of Nontron, Brantôme and Ribérac.
A typical budget of €250,000-€450,000 will deliver a good choice of renovated character homes, while cosy village houses or smaller rustic cottages can range from €100,000-€200,000, depending on condition. For larger farms and country estates budget €500,000-€1million, or for a bit more you could bag a château.
Driving from the UK is feasible, with the journey to Périgueux from Calais taking around eight hours, from Le Havre around seven hours or Caen six hours. Or fly to Bergerac ideally, alternatively Brive or Bordeaux.
Dordogne house €318k: Lovely six-bedroom granite house in the Dordogne countryside with lots of features and out-buildings. Price: €318,000.
• For more overseas properties and help buying property abroad, visit
www.PropertyGuides.com