Your current location:
New Tactical & EDC Products from Streamlight
New Tactical & EDC Products from Streamlight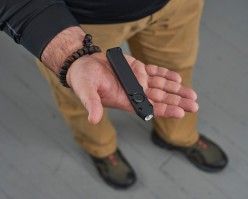 The Wedge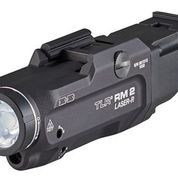 Streamlight® Inc., a leading provider of high-performance lighting devices, offers a range of high-quality products built with precision and performance, especially for law enforcement, fire & rescue and the military. Most important, Streamlight understands that when your life is on the line, you need to count on your flashlight to perform every time. Streamlight continues to develop new tactical flashlights that you can trust, and approach new ideas, innovations and the 'Brilliant Thinking®' that sets Streamlight apart.
Compact, Rechargeable, High-Performance EDC Flashlight
New for 2021, the Wedge™ is a new compact USB-C rechargeable waterproof EDC (everyday carry) flashlight that is ergonomically designed for clean pocket carry and to comfortably fit in your hand.
Featuring two lighting modes, it's outfitted with an intuitive rotating thumb switch to provide tactile control over the Constant-On and THRO™ (Temporarily Heightened Regulated Output) mode for maximum brightness. With a 3-hour run time and delivering 1,000 lumens on momentary THRO™ mode, this rugged anodised aluminium flashlight is a durable product that performs.
Ultra-Compact that Packs a Punch
In addition to EDC flashlights, Streamlight is introducing the TLR-7® sub, a 500 lumen compact rail-mounted tactical light designed for a broad range of sub-compact railed handguns. Like the original TLR-7®, it is designed to maximise visibility and targeting capability in a variety of tactical applications. Featuring an ambidextrous on/off rear switch, the TLR-® 7 Sub also includes a safe off feature, locking it so it cannot be turned on accidentally.
Make The Brightest Decision with the TLR-10™
Designed with brightness, extensive range and solid peripheral coverage in mind, while also featuring a red aiming laser for long-range targeting, Sreamlight have launched the TLR-10™ rail mounted tactical light.
Powered by 2 CR123A lithium batteries, the TLR-10™ features three modes: Laser only, LED only and LED/Laser. The light provides 1,000 lumens and 10,000 candela over a 200-metre beam distance. The run time is 1.5 hours for LED only or LED/Laser; in laser-only mode, the run time is 60 hours. The strobe offers 3 continuous hours of run time. It also features a rail clamp that is designed to rapidly attached/detach on a wide range of full-size weapons.
New Laser Models
Continuing to grow the popular line of TLR-6® weapon lights, Streamlight has introducednew laser models of its ultra-compact TLR-6® rail mount weapon light to fit best-selling subcompact handguns, including the Springfield Armory® Hellcat® and the GLOCK® 43X/48 MOS/RAIL.
The company have also launched a non-laser version of its TLR-6® for SIG SAUER® P365® and P365® XL subcompact handguns. All the new models are designed to securely attach to the rail and trigger guard of subcompact weapons, and to maximise visibility and targeting capability in a variety of concealed carry and tactical applications.
Integrated Laser Features
Streamlight also has updated the TLR® RM 1 and the TLR® RM 2, compact rail-mounted tactical lighting systems for long guns with an integrated red laser and two independent switches in one: push-button tail switch and remote pressure switch.
The TLR® RM 1 offers 500 lumens and the TLR® RM 2 provides 1,000 lumens. The sheer power and beam range of these models, along with their solid peripheral coverage and switch options, provide the security of knowing you'll always have light in tactical and other applications.
For additional information, visit streamlight.com or connect with us on facebook.com/streamlightUK; twitter.com/StreamlightUK and instagram.com/streamlight_europe