Your current location:
Aquapac introduces new dock system range
Aquapac introduces new dock system range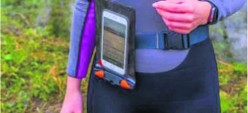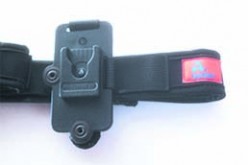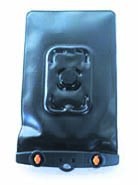 Aquapac, creator of world-class waterproof cases since 1983, is proud to announce the launch of the Dock System. The Dock System range comprises a hugely versatile and durable choice of attachments allowing you to attach your Aquapac protective waterproof case to your kit securely and quickly.
The Aquapac Dock System is a quick, easy solution perfect for protecting, waterproofing and carrying two-way radios [Digital, DMR, Tetra or VHF"> as well as phones, all used by Police forces. Aquapac cases allow for all communications to continue normally without loss of signal or volume.
Up to now, Aquapac have offered everything from adjustable lanyards to three-way harnesses to carabiners to fit its range of cases serving a purpose in an array of applications from paramedics to firefighters to filming the next blockbuster movie or even paddling on holiday. During the Covid-19 pandemic, Aquapac even supplied emergency services with cases to help protect against cross-contamination. Thanks to increasing demands, Aquapac now welcome the Dock System to its range.
Aquapac's new Dock System range includes docks which enable you to connect your device to a belt, bike, jacket, shoulder strap or a tactical loop. This sets a new standard for carrying portable electronics and equipment. You can even attach a dock to a bulkhead or the side of a RIB allowing the user flexibility in terms of where and how they carry their devices. 
The slim, tough stud connector is at the heart of the Dock System. When the octagonal stud is fitted onto an Aquapac case, it can simply slide into any dock and lock securely in place. Once connected, your kit can be rotated to any of seven fixed positions while remaining firmly in place thanks to the in-built ratchet positioner. Undocking your gear takes seconds; simply rotate the case and it slides free.  
The Dock System has been tried and tested by police forces in the UK and is now available to be used with Aquapac cases in two ways. Either as a fully built-in system with a stud connector welded onto the back of an Aquapac or, alternatively, can be retrofitted. Simply buy the octagonal stud connector in a kit supplied with super-strong 3M bonding tape that works in any environment, including saltwater and Antarctic temperatures, and bond it to your Aquapac.  The Dock System is also compatible with Klickfast. 
• Check out Aquapac Dock System in action: 
www.aquapac.net/DockSystem.
Prices start from £29.99 inc VAT for a fully built-in system and £9.99 inc VAT for a connector kit.
For prices and catalogues contact: sales@aquapac.net.