His Majesty's Inspectorate of Constabulary and Fire & Rescue Services (HMICFRS)
His Majesty's Inspectorate of Constabulary and Fire & Rescue Services (HMICFRS)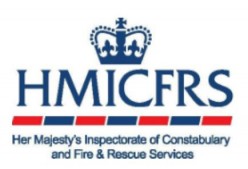 Date Posted: 2 Nov 2022
Location: UK
Details:
Role: Associate
Salary: £00,000 ( Day Rate - See Allowances – see advert)
Location: Nationwide (home based, some travel required)
Contract: Short fixed term
About HMICFRS
His Majesty's Inspectorate of Constabulary and Fire & Rescue Services (HMICFRS) independently assesses the effectiveness of police forces as well as fire and rescue services. We're all about asking the questions that improve these services and keep the UK safe. Our work often makes the news, and we take great pride in protecting people while creating all kinds of opportunities for our staff.
About the role
As an associate, you'll help design, support or lead our inspections. This covers a wide remit of work, including preparing inspections, taking part in evidence gathering through focus groups or interviews, analysing data and drafting reports.
We offer various business areas to work in, from fire and rescue to serious and organised crime, crime data integrity and police custody.
There are also opportunities to work with our portfolio directors to make sure our reports maintain high standards of accuracy. Or you can use your specialist knowledge and experience to advise teams across the organisation. Whatever your area of work, you can be sure you'll be making a real contribution to keeping people safe.
If you are successful, you will be registered as an associate and placed on HMICFRS' register of associates for up to 24 months. Please note: Registration as an associate is not a guarantee of employment. Nor is it a route to becoming a permanent civil servant.
About the required skills and experience
We're looking for candidates with experience in gathering data, writing reports and contributing to projects, inspections or reviews. On top of that, you'll need some relevant experience in the business area you'd like to join.
You'll also need strong communication skills, good IT skills, and the ability to lead and manage others. Ideally, you'll have some experience working in a police or fire and rescue service, but this isn't essential.
About your benefits with us
As a minimum, you can expect a wide range of benefits including tailored learning and development opportunities and flexible working arrangements. You'll also benefit from our friendly, inclusive and diverse working environment where everyone can bring their whole selves to work and make the most of their skills.