Detective Constable
Detective Constable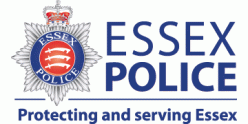 Reference: Police Life
Date Posted: 17 Jun 2021
Salary: Pay scale starts at £23,658 and then increasing incrementa
Position Type: Full time
Location: East Anglia
Details:
An exciting opportunity has arisen for an individual to undertake the role of Counter Corruption Intelligence Officer within the Counter Corruption Unit (CCU), Professional Standards Department (PSD).
Applications are invited from Substantive Detective Constables, those on the Detective career pathway, Field Intelligence Officers (FIO's) and Police Constables that are willing to undertake and pass the National Investigators Exam (NIE process).
This is a challenging role that requires the successful candidate to provide the highest standard of leadership, leading by example with pride and professionalism, in line with the Code of Ethics and the Standards of Professional Behaviour. You will make covert referrals to the Independent Officer for Police Conduct (IOPC) as per the statutory guidance when the criteria are met during investigations.
You will carry out intelligence enquiries in accordance with the relevant legal requirements and policy and gather intelligence to facilitate the Counter Corruption Unit investigation's objectives.
Where appropriate, disseminate intelligence in the appropriate manner to relevant organisations, departments and/or individuals, whilst maintaining the required confidentiality, sensitivity, and duty of care. You will brief personnel on specific operations with the accurate and concise data you have gathered from the Intelligence research.
Support authorised investigating officers, where necessary by facilitating the tasking of CHIS, providing supporting intelligence material, or conducting relevant research to increase the efficiency and effectiveness of investigations. You will have the opportunity to liaise with internal and external Departments/Agencies providing advice and support to all employee's to build relations and develop knowledge and understanding promoting the role of the counter corruption unit and proactively encourage reporting in line with control strategy objectives.
You will be taking ownership of self-generated or allocated initiatives to ensure aims are met.
Hours are mainly office hours however some flexibility is necessary to meet the caseload. This is a non-uniform post however the post holder will be expected to wear uniform as and when required. The post holder will be based at Essex Police Headquarters but may be required to travel countywide. The post holder will use their own vehicle for business purposes with mileage allowance.
The successful candidate will be able to demonstrate their experience and or potential to conduct covert enquiries to prevent and assist with the investigation of corrupt, dishonest, and unethical behaviour. They will also be required to identify misleading or malicious intelligence which has the potential to undermine the integrity of those employed.
The successful candidate must be able to demonstrate their competency in relation to being innovative and open-minded as information presented needs to be assessed and progressed without bias.
This opportunity would suit a highly-motivated and dynamic individual who can bring their skills and experience to the ACIU, ensuring that all activity will be conducted in consideration of the National and Force anti-corruption control strategy and local priorities, supporting intelligence development and enforcement against individuals and groups involved and with the potential to corrupt.
Applicants will provide evidence of the following skills/experience within their application:
Essential
Your ability to analyse information whilst considering/mitigating risk
Example of a time where you have been innovative in your approach to solving a problem
Experience in criminal/intelligence investigations, initiate enquiries in accordance with relevant legislation
Line Manager endorsement
Desirable
• Experience of risk management within a team.
• Knowledge of Legislation and Policy to ensure all work conducted is lawful, necessary, and proportionate.
Your application is shortlisted on the content provided within the 'reason for application' section. Please ensure you provide as much detail as possible as insufficient information may mean that you do not meet the shortlisting criteria.
For further information about the role please contact Terri Hooke DI 42001900 Email: Terri.Hooke@essex.police.uk or Christine de Vries DS 42003017 Email: Christine.deVries@essex.police.uk
Whilst the short-listing / assessment dates have been provided, these may be subject to change due to business requirements.
To apply click here
Closing date: 30 June 2021.