Commissioner of Police
Commissioner of Police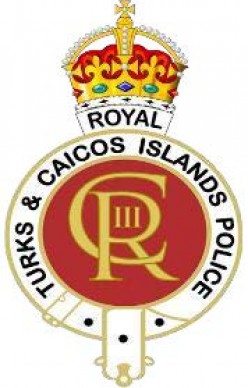 Reference: CH: 08-23-01
Date Posted: 25 Aug 2023
Salary: US$153k - $175k per annum plus allowances
Position Type: Permanent, full-time
Location: International
Details:
Organisation: Royal Turks and Caicos Islands Police Force Department: Police
Location: Providenciales, Turks and Caicos Islands
Job Reference: CH: 08-23-01

Commissioner of Police - Job Description

Her Excellency the Governor, Dileeni Daniel-Selvaratnam, seeks applications from suitably qualified individuals for the role of the Commissioner of Police of the Turks and Caicos Islands.

Purpose and Context

The Commissioner of Police leads the command of the Royal Turks and Caicos Islands Police Force (RTCIPF).

You will serve the people and the interests of the Turks and Caicos Islands (TCI), understanding and meeting head-on the scale of the territory's national security challenges. You will need to work effectively in a multi-agency environment to tackle, reduce and prevent crime, ensuring the RTCIPF builds trust and confidence with the communities it serves.

As the Commissioner of Police, you will need to be a person of the utmost integrity and ethical values, demonstrating personal drive, energy and commitment to the role. You will define and reinforce policing standards, demonstrating these personally, whilst implementing a strong ethical framework of behaviour and personal responsibility for the RTCIPF. You must demonstrate excellent interpersonal communication skills, with the ability to engage and influence key stakeholders, manage relationships, build trust and work in collaboration. You will need sound judgment, decision making and problem solving skills with an understanding of applicable laws, policies and procedures in the context of the Turks and Caicos Islands.

The British Overseas Territory of Turks and Caicos is located to the south east of the US, south of the Bahamas, and to the north of Hispaniola and Haiti. The Turks and Caicos Islands consists of an archipelago of inhabited and uninhabited islands. The estimated population is approximately 42,000. The police force is made of c.400 sworn Police Officers, a team of special constables, District Constables and Civilian Support staff. The annual budget of the force is c.USD$34m.

The Commissioner reports to the Governor of the Turks and Caicos Islands and is a member of the National Security Council.

Core responsibilities

Reporting to the Governor, the Commissioner's core responsibilities are to:

i. develop and promote the overall operational and organisational strategy of the force, providing visible strategic leadership, to maintain a force skilled, equipped, confident and motivated to meet current and future challenges;

ii. provide transformational leadership of the RTCIPF, harnessing the full potential of the force to raise professional standards, ensure compliance with the code of ethics and respect for human rights through a programme of continual force improvement;

iii. work with partner agencies within TCI, regionally and internationally to develop and deliver the capability to address strategic national threats, including multinational strategies and operational practices to tackle transnational crime and protect the border and territorial waters of the TCI;

iv. work alongside the Attorney General, Director of Public Prosecutions and other partners to improve the efficiency and effectiveness of the criminal justice system;

v. improve standards of accountability of policing to build public confidence and trust in the police, including through the development and implementation of a communications strategy to promote public understanding of the force's vision, strategy and objectives;

vi. develop innovative community partnership opportunities in order to build trust and sustainable relationships that increase confidence and help reduce crime with a range of external national stakeholders including community leaders, schools, churches, the hotel and business community, other public bodies and national and regional organisations;

vii. as the Accounting Officer and in line with the TCI Public Finance Management Ordinance, derive the best outcomes in ensuring the effective use and proper administration of public funds and international financial assistance; and prepare the annual budget for approval by TCI Government and the House of Assembly and to present the budget as required to the Appropriations Committee and the Public Accounts Committee; and

viii. provide professional policing advice to the Governor of the Turks and Caicos Islands and the National Security Council to support them in fulfilling their roles on matters of public safety and national security.

Essential experience and qualities

The successful candidate will be able to demonstrate the following experience and qualities:

i. a significant track record of leadership and strategic management including preferably 25 years policing experience, with a minimum of 5 years' of continuous policing service at the rank of Chief Superintendent or above

ii. evidence of leading outstanding delivery of effective operational policing and partnership work to reduce and prevent crime in challenging situations whilst retaining public confidence;

iii. a successful track record of leading a large and complex organisation through change, implementing cultural transformation and organisational development, change and innovation in policing, grounded in an understanding of changing crime and threat patterns combined with an awareness of how policing should adapt to social and economic issues;

iv. expertise in threat assessment, operational investigation and tactical disruption of serious organised crime;

v. the ability to engage with different stakeholders including elected representatives; partners agencies and a culturally diverse community;

vi. evidence of resilience and emotional intelligence with proven ability to manage a diverse range of policing challenges; and

vii. the effective administration and accountability of resources.

Essential qualifications

The successful candidate will be able to evidence the achievement of professional qualifications in the following:
Senior operational policing leadership;
Multi-agency Gold incident command; and
Strategic firearms command and/or Public Order Commander;
In addition, the successful candidate will be able to evidence achievement of professional qualifications in at least one of the following:
Successful completion of the UK Strategic Command Course or equivalent leadership and management training;
Senior investigating officer; and
Public order command.
Terms and conditions
This appointment is made on a three year fixed term contract, which can be extended on such terms and for such period as may be mutually agreed. Salary US$153k - $175k, dependent on experience, plus allowances. The role attracts a 6% gratuity paid upon successful completion of the contract, payable only to contract personnel. 30 days of annual leave with full pay will be granted, which must be taken during the term of employment.

Relocation Expenses - Freight up to 230 cubic feet and duty concessions during the first six months of employment, will be applicable to non-resident applicants only. Airfare to and from TCI for the officer, spouse/partner and up to two dependent children aged up to 16 years and residing with the officer will be payable to non-resident applicants only. A housing allowance (US$30,000 per year) is payable to non-resident applicants, a mobile phone and car will be provided.

Making an application

The full candidate information pack, with details on how to apply and further information can be requested from the Head of the Governor's Office colin.hicks@fcdo.gov.uk
Application Deadline:

Applications should be submitted on or before midnight on Sunday 1 October 2023

Recruitment Process: Interviews are scheduled for mid-October.

For those shortlisted for interview, the process will consist of the following components:
- Selection Panel interview
- Community Panel interview
- Key stakeholder meeting
- Final interview with Governor of the Turks and Caicos Islands.