Police Constable/Detective Constable
Police Constable/Detective Constable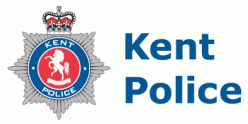 Reference: Police Life
Date Posted: 28 Jun 2021
Position Type: Full time and part time
Location: South East
Details:
Vulnerability Investigation (North Division)
Northfleet/Medway/Sittingbourne
Full Time and Part Time Hours Available
Permanent
Applications for the above posts are invited from accredited Detective Constables, or Constables wishing to undertake the National Investigator's Examination (NIE) and subsequently complete the Initial Crime Investigators Development Programme (ICIDP). Vacancies are available within our Vulnerable Child/Vulnerable Adult teams across the county's North Division, based at Headquarters Northfleet, Medway Police Station and Sittingbourne Police Station. Applicants will be invited to provide a preference on location should they be successful.
These are challenging but extremely rewarding roles that require the post holders to work closely as part of a team of officers, to provide a specialist response to victims of child and adult abuse. This will include adult survivors of childhood abuse as well as neglect and other offences against both children and vulnerable adults. The successful individuals will work closely with statutory and non-statutory partners to provide a joint investigative response to safeguard some of our most vulnerable victims and hold offenders to account.
Successful individuals must:
Demonstrate a proficiency in crime investigation, identifying and pursuing lines of enquiry, updating investigation reports and sharing information to protect vulnerable victims.
Have demonstrable experience of the preparation and timely submission of high quality, evidential files and case papers, ensuring Victim Code and Witness Charter compliance.
Be able to evidence an adaptive communication style, and an ability to communicate compassionately and empathetically with others to build confidence and maximise rapport.
In addition it is desirable that candidates:
Hold a PIP2 Detective accreditation. Candidates wishing to apply without the accreditation must either demonstrate that they are enrolled on the Detective pathway, or that they are proficient at running complex investigations, setting investigative actions and identifying and managing risk in order to show their suitability for support to join the pathway)
Candidates are able to demonstrate their ability to work collaboratively with internal and external partners to enhance joint working
Have proficiency in the identification of risk and will be able to effectively liaise with internal and external partners to mitigate the threat to victims and manage the risk posed by perpetrators
Individuals will also be expected to undertake detective 'duty commitments' including participation on the night duty DC rota. This is to enable them to support North Division's response to serious and complex crime. Additional support and training will be given to fulfil these functions.
Successful candidates will be required to qualify as a Specialist Child Abuse Investigator undertaking the Specialist Child Abuse Investigators Development Programme (SCAIDP) course and qualification.
There will also be the expectation that the successful candidates will also qualify as an advanced Achieving Best Evidence (ABE) interview officer through completion of the relevant course.
We are seeking individuals who can ensure that we are delivering the highest service and achieving positive outcomes for our most vulnerable victims. These are demanding but extremely rewarding roles requiring a high level of resilience, professionalism and dedication. These opportunities would suit highly motivated and dynamic individuals who can bring their wide experience to the investigation of some of the County's most serious crimes.
If you are interested in the role or have any queries regarding the content of this advert, then further information can be directed personally to DI Martin Davies (North Kent) on 07970 017918 or DI Suiling Chan (Medway) on 07980 893411.
Closing date: 12th July 2021.
To apply click here