Your current location:
British Police v Army at Fleet Road Aldershot, Tuesday 30th June 2105 Sponsored by Totemic
British Police v Army at Fleet Road Aldershot, Tuesday 30th June 2105 Sponsored by Totemic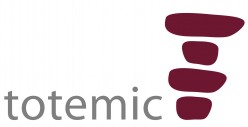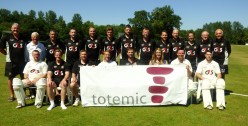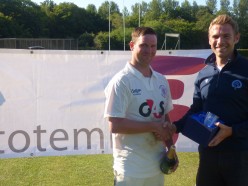 DAY TWO: BP paraded at Aldershot and lost the toss with the Army captain Green keen to bat on another hot and sunny morning. Dave Morrell and Russ Bryan got into a rythmn with just 8 coming off of the first 4 overs. No.2 Backiewicz (8) was dropped 3 times in this spell and a run out chance also went begging but he went when Mick Martin took a catch in the gully off Russ Bryan in the 6th over (19-1). Dave Morrell took an edge with Varley 8 caught behind by Will Evans in the 9th over (33-2). Richard Jackson trapped Hislop lbw, then caught Creed off Gareth Morris, both had made 27, the total (150-4). That soon read 150-5 when opener Green on 65 (8 x 4's, 141 minutes and 109 balls) was bowled by Gareth Morris. 5 wickets fell in the 150's, with Russ Bryan's throw running out Simon 1, Ted Roe taking a splendid overhead catch to dismiss Van der Vyver 2 (for Ray Doyle's first BP wicket), and then Narayan 2 was caught behind by Will Evans in Dave Morrell's second spell (158-8). A 9th wicket stand for the Army of 65, with Redfern 20 and Deardon 29 both unbeaten frustrated the bowlers, the nearest BP came to breaking this partnership was when Russ Bryan bowled Redfern only to see the umpire had called 'no ball' for him knocking off the bails in his run up! The final total 223 for 8 wickets.
BP needing less than 5 an over made steady but edgy progress with Mick Martin's first 3 x 4's all squirting between the keeper & slips before he timed a boundary through point. Will Evans (17) perished to a low catch from wicket keeper Van der Vyver off Varley, the total 43 in the 10th over. This was not an easy surface and Phil Gray guided a 4 through the vacant 3rd slip area before driving crisply through the covers. Mick Martin and Phil Gray both passed the 50 mark and together put on 161 runs in a shade less than 2 hours. Phil Gray celebrated his 50 with a text book cover drive and a hook off Varley and left the middle caught at slip for a quality 87 runs (107 balls in 112 minutes). Ray Doyle (15) came in and had time for a 10 ball cameo featuring two massive sixes over the opening bowler Varley's head. Mick Martin calmly saw the job through with 6 overs to spare, with a contribution of 83 (128 balls in 165 minutes) an emphatic 8 wicket BP win.
The Totemic Man of the Match award was presented to Phil Gray by Chas Hubbard.
For the final scorecard please visit
http://www.pitchero.com/clubs/britishpolicecc/teams/114071/match-centre/0-2789095
http://britishpolicecc.play-cricket.com/website/results/2375377