Your current location:
British Police Cricket Club Tour 2015 – Sponsored by G4S
British Police Cricket Club Tour 2015 – Sponsored by G4S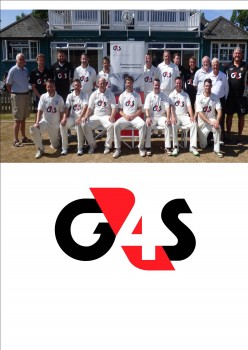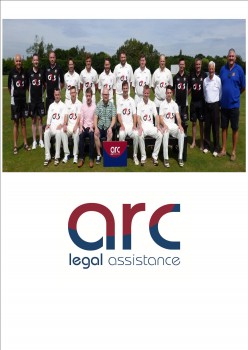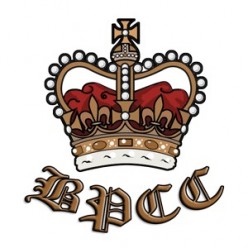 BPCC 2015 TOUR – OPENING UP
There were the usual BP availability headaches but just one late exit so 15 players, including 4 new caps, circled Beefy for the Sunday kit allocation in Essex on the eve of the first fixture. Last season the criticism was the squad was short of numbers with no insurance taken against late withdrawals – that had certainly been addressed in 2015.
The four newcomers were 176 Dale Quiney a seamer from West Mercia, 177 Barry Stewart an all-rounder from Northumbria, 178 Alex Pockett a wicket keeper bat from Gloucestershire and 179 Stuart Taylor a 2nd all-rounder from just south of Hadrian's Wall.
Russell Bryan of the Met continued with the captaincy with Ray Doyle (Cheshire) taking the vice captaincy role.
BRITISH POLICE v ESSEX CCC ACADEMY at Billericay CC, Essex on Monday 29th June 2015 Sponsored by Arc Legal
DAY ONE: Essex CCC Academy were the hosts at Billericay CC on a fine sunny day. All the new boys were given a debut and took the field, with Essex winning the toss and batting. Opener Hedbron scored the first runs of the week with a cover driver for 4 in the first over before going into his shell. His partner, the captain Clifford was then the focal point of an individual first passage of play, reaching his 50 with a 6 back over Russ Bryan's head, before the 1st wicket fell on 64. It was in the 9th over with Russ Bryan bowling Hedbron for just 6. The rate continued at 7's with Clifford (62) held in the deep by Duncan Midgley, in Mick Martin's first over (102-2). Ali was then joined by Khushi and put on 112 for the 3rd wicket (214-3) before he was stumped on 53 by Alex Pockett, having given Richard Jackson the charge. It was Khushi for Essex alright as the aptly named batter took control of the game joining further stands of 36, 40 & 33 before he was 7th man out and the total on 325. His personal tally was a wonderful 122 made up of 9 x 4's and 2 x 6's from 104 balls in 128 minutes. The final total of 345 for 8 wickets was the 2nd highest score ever conceded by BP. A positive from a BP perspective came from a 5 victim haul (3 catches, 2 stumpings) by wicket keeper Alex Pockett on debut. The negatives 50 extras, including 25 wide balls bowled!
In reply BP was never up with the rate. Will Evans starting with a 4 over the slips followed by a straight 6 and a hook backward of square – he perished on 20 in the 7th over caught behind (25-1). The Essex attack accurately pegged BP back with wickets falling on a regular basis with 84-6 in the 27th over telling its own tale. There was a spirited rear guard action with Alex Pockett 22, Russ Bryan 15 and Gareth Morris 20 leaving Barry Stewart with his sides top score 37 not out 5 x 4's from 44 balls in 57 minutes - the total 187 all out. Gareth Morris and Barry Stewart with a stand of 31 fell just short of the BP 10th wicket record stand of 36 set in 2001 by Andy Holland and Tony Smith. BP were out played in all departments by a talented Essex outfit with the 158 run deficit a fair reflection.
The Arc Legal Man of the Match award presented by sponsor Mike Cuttmore, went to F Khushi of Essex.
For the final scorecard please visit
http://www.pitchero.com/clubs/britishpolicecc/teams/114071/match-centre/0-2789094
http://britishpolicecc.play-cricket.com/website/results/2375376