Your current location:
BPCC 2013 Tour Summaries
BPCC 2013 Tour Summaries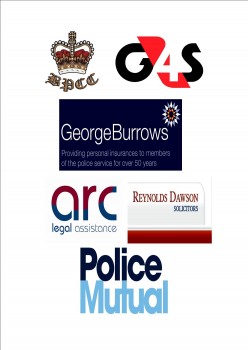 Who would be a BP Secretary! Plans made months ago were thrown into chaos as injuries and availability struck the 2013 squad in a spring epidemic! As a result the following can be added to the list of last minute reasons for BP none availability, "I've stopped playing cricket …. I fell on a cricket ball and cracked a rib ….. My wife booked an unexpected holiday ….. I bust me hand …." Then as the squad was assembling the vice-captain, on route, had the worrying news that his son had received burns following a scolding accident – he went straight back home returning for the second half of the tour after confirmation he was on the mend!
All this drama left new captain Gareth Morris down to a bare 12 for the first day 50 over fixture against the 'young guns' of the Essex CCC Academy.
THE WEEK THAT WAS
After the victorious 2012 season this was a difficult week for BP with the already well documented late omissions from the squad. The captain had few if any options to rest players or change the line up to suit the two disciplines (ODR/T20). BP and T20 need to be analysed thoroughly for the future. It has certainly proved to be an awkward equation dovetailing T20 into the same week as ODR's. The positives were in the two 50 over games where BP excelled against two respected opponents, the Essex CCC Academy and the Club Cricket Conference.
'ODR' FOOT NOTES : Played 2, Won 2
Gareth Morris certainly made a captains contribution in these two games with two 4 wicket hauls. As a result he has now shot to the top of the BP all time bowling averages list. Gareth has now taken 24 wickets at an average of 12 (15 wickets taken to qualify). Pushing Northumbria's Harry Hanover (a member of the very first BP XI) into 2nd place with his 47 wickets at 16.02!
Congratulations to Huw Evans who reached 50 BP appearances – a credit not only to his ability (1188 runs and a record 77 wicket-keeper victims) but his loyalty and commitment.
Ray Doyle passed the BP batting averages qualification of 15 caps. At the end of this week's two 50 over games Ray Doyle now has 16 caps and went to the top of the all-time BP batting averages list with 836 runs at an average of 55.73. Now relegated to 2nd place is the legendary Malcolm Roberts with 2516 runs from 61 appearances at 46.59!
Ryan Watkins entered the BP arena with a century against Essex and a 6th wicket BP record breaking stand of 146 with Mark Davies. Mark proudly pushed his caps tally to 52 and was Mr Consistency during the week with significant all round contributions.
'T20' TWITTERINGS : Played 5, Won 2, Lost
The T20 results were hit and miss – as mentioned, BP do not find T20 an easy mix with ODR's in the same cricket week, with the constant switch of disciplines.
The squad of 15 had three newcomers in Ben Ayres, Ollie Bennett and Ryan Watkins.
Duncan Midgley was the BP T20 top run getter with 163 runs at an average of 40.75 followed by Ray Doyle with 137 runs at 68.5. Russell Bryan took 5 wickets at 14.4 average and an economy rate under 6, supported by Duncan Midgley with 3 wickets and 3 boundary catches again figuring.
JULY REVIEW
Credit first and foremost should go to BP captain Gareth Morris who had an unenviable task of not only trying to achieve results but balancing that with analysing and providing opportunities for the 6 new caps and the 2 who had only just made their debuts on the June tour.
As a consequence 1 win, 1 tie and 2 defeats was not the negative it appeared on the surface. After the success of 2012 it was back to the drawing board. We never looked convincing at the crease with too many poor starts and collapses. Thankfully we always seemed to find someone with the batting quality to pull us through. In July it was Ben Ayres and Ryan Watkins who both had superb tours.
In attack we lacked penetration and it was in the main the spinners who led the way, with the fielding in this second week average to say the least.
What a difference a month makes in the sad world of stats and averages! In June Ray Doyle, 836 runs – average 55.73 had taken top spot from Malcolm Roberts, 2516 runs – average 46.59. Ray is now hanging on by his fingernails with 908 runs – average 47.78! Gareth Morris 24 wickets – average 12, had pushed ahead of Harry Hanover 47 wickets – average 16.02. Gareth now has 30 wickets – average 16.3, so reverts to No.2 by fractions!
Ryan Watkins totalled 332 runs at an average of 66.4 in 5 completed innings in the 6 2013 ODR's – what a fantastic debut year for the man from Gwent. Gareth Morris took 14 wickets from the 6 matches played. Both players figures rank with the very best 5 match traditional 'cricket week' returns!
The final July ODR against the Navy saw a couple of Stato highlights! BP notched up their 40,000th run, when they reached 135-2, thanks to a Ryan Watkins boundary. Then the final ball of the season and that game had Ben Ayres taking a catch behind off the bowling of Dave Morrell - BP's 1,500th wicket!
APPRECIATION
It gives me the greatest of pleasure to say a massive thank you on behalf of British Police CC!
We are truly blessed with a magnificent group of supportive sponsors and we are most appreciative of their backing. All that generous funding is so vital in enabling BP to compete at the top level of representative cricket. This is something we do not take for granted – thank you all.
BP would also like to applaud all our opponents for fitting us in to such tight scheduling. Special accolades, as always go to the armed services, what a standard they set, no matter the calls on their resources.
We are eternally grateful to all the umpires and scorers for administering the matches. Also to all our secretaries, managers, coaches, physios, caterers, ground staff and everyone behind the scenes at the clubs and cricket grounds we use, there would be no cricket without you all – many thanks.
BP HEARTBEAT
As for our man 'Beefy' what can you say – he is the heartbeat of BP cricket – long may that continue!