Your current location:
On Course With UCL
On Course With UCL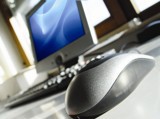 The UCL Jill Dando Institute leads the field in offering crime prevention and analysis courses ranging from UCL post graduate degrees to accredited short courses.

Recognising the time pressures on busy practitioners, the Institute offers courses of varying length to maximise learning opportunities.

Targeted at crime analysts, "Understanding Hotspots," a one day course to be held on 4 December 2007, is a hands-on GIS-based course designed to introduce analysts and researchers to techniques for identifying and understanding hotspots and other geographic patterns of crime.

"We teach common techniques for exploring concentrations of crime," explains course tutor Spencer Chainey. "The course also develops skills perfectly suited for supporting analysts with their Strategic Assessments, Problem Profiles and Tactical Assessments."

Key areas covered include theoretical principles for understanding hotspots, nearest neighbour and standard distance statistics for describing crime patterns, geographic boundary thematic mapping and kernel density estimation.

For analysts involved in leading information-driven, evidence-led approaches to reducing crime, there is a five day course entitled "How to Become an Effective Problem Solving Crime Analyst" Next available on 11 February 2008, this course includes practical skills development in problem solving, principles and concepts involved in problem-oriented policing, partnership working and the supporting fields of environmental criminology, situational crime prevention and crime science. It covers the relationship between crime and opportunity, understanding the geography of crime, measuring repeat victimisation and repeat offending, examining the different ways that crime concentrates and the role of the analyst in devising potential solutions.

The Institute also offers formal UCL courses and qualifications. For example, the Certificate in Crime Prevention and Community Safety is a modular programme covering the theoretical underpinnings of situational crime prevention theory and techniques. It can be taken on a full-time, part-time or flexible basis, the next programme will run for 11 weeks from January to March 2008.

The course outlines the theoretical basis of situational crime prevention and explores its application to a number of crime case studies including drug-related crime, violent crime, burglary and car crime. Implementation issues are also considered including ethical issues in crime control, policy issues, political and community contexts and the role of the media.

In autumn 2008 the Jill Dando Institute's sister organisation, the UCL Centre for Security and Crime Science, will launch its new Masters degree in Countering Organised Crime and Terrorism. It is the first such course to combine crime science and situational prevention techniques to counter these major threats. The course is available part-time over two years and is aimed particularly at practitioners who are already active in this field and need to keep abreast of the latest thinking in these critical areas.

To find out more, call Vaseem Khan: 020 7679 0821.