Bollé Safety creates a brand of safety eyewear dedicated to the men and women who protect the population
Bollé Safety creates a brand of safety eyewear dedicated to the men and women who protect the population
Thursday, 09 June, 2022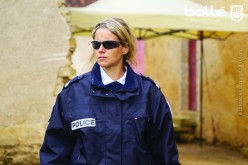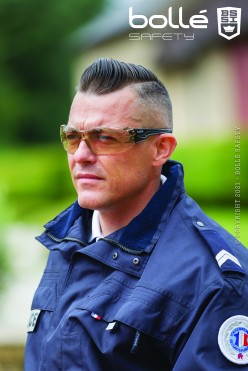 Reflecting a strong strategic choice, the global leader in eye protection, Bollé Safety, creates a division dedicated to the tactical market: Bollé Safety Standard Issue. The company is taking advantage of Eurosatory's tradeshow, held from June 13th to 17th in Paris, to present its entire product range adapted to different professions: first responders, law enforcement, special forces, military and shooting sports.
Bollé Safety Standard Issue: a new range of lenses dedicated to the tactical market
Through this new division, Bollé Safety has focused its expertise on the development of ballistic glasses and goggles in order to provide first responders and tacticalinterveners with the eye protection they need while protecting their eyesight, which remains one of the brand's main missions.
These protections are specifically designed to counter all risks related to the eyes in dangerous situations. The various models in the Bollé Safety Standard Issue rangeare top quality products that combine performance, comfort, and protection. Among the key features of BSSI products is the exclusive Platinum anti-fog and anti-scratch coating, which gives the lens resistance tothe most extreme environments. This innovative coating is applied on both sides of the lens to provide maximum protection for the eyes and ensure clear vision in allconditions. In addition, all lenses are made of polycarbonate, a material of choice for safety glasses because of its resistance to scratches and impact.
This complete range of protective eyewear is designed for tactical and first responders environments and complies with international safety standards such as ANSI, AS/NZS and the current European standard for eye protection EN166.
Each Bollé Safety Standard Issue product is tested and certified by independent laboratories (Banc Officield'Épreuve Saint-Etienne, BSI, INSPEC, Certtotica etc.) to ensure impeccable quality.
"With the Bollé Safety Standard Issue brand, our priority is to develop ballistic glasses and goggles that combine comfort,style and protection allowing these professionals to concentrate on their high-risk jobs." Peter Smith, CEO of Bollé Safety
A range to protect the sight of first responders
First responders (firefighters, first aiders, emergency physicians...) are often exposed to dangerous situations (fire, chemicals...). It is therefore necessary that they have appropriate protection for the risks they are exposed to. For this purpose, Bollé Safety has developed a range of 6 protective glasses which, depending on the lenses, are suitable for various uses:
Smoke lenses are better at filtering UVA and UVB (99.9%), recommended for professionals who often work outdoors
Clear lenses are more effective indoors and offer a 90% visible light transmission rate;
Copper lenses are ideal for all activities requiring alternating exposure to high and low light.
These lens options are available on the different models of the range: SILEX+ BSSI, SILIUM+ BSSI, TRYON + BSSI, CONTOUR II BSSI, RUSH+ et RUSH+ Small BSSI.
Each frame has a lightweight wrap-around design for comfort and two of the models (RUSH+ and TRYON) have non-slip TIP-GRIP temples for a secure fit in all conditions.
Lenses for extreme environments.
Bollé Safety Standard Issue has also developed eyewear for defense professionals who are confronted with high-risk missions (law enforcement, special forces, military, etc.). For these types of jobs, which require precision and agility in execution, the brand offers 5 protective glasses and 4 protective goggles.
The glasses :
GUNFIRE
COMBAT
RAIDER
SENTINEL
SWAT
The goggles:
X1000
X810
X800
CHRONOSOFT
These lenses have various characteristics that illustrate Bollé Safety's expertise in the Tactical market and make them essential products in this field. They all meet the international military standards MIL (American militarystandards) and STANAG (military standards recognized in all NATO countries), both of which guarantee ballistic protection and maximum safety for operators' vision.
In addition to this standard, certain models in this range, and in particular the masks, are resistant to extreme environments and temperatures and offer panoramic vision, thus providing tactical operators with optimal comfort and exceptional visual definition.