What can exhibitors and visitors expect to see at International Security Expo this year?
What can exhibitors and visitors expect to see at International Security Expo this year?
Friday, 11 June, 2021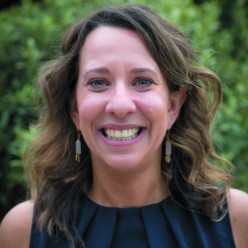 Rachael Shattock, Group Event Director, International Security Expo
A Q&A with Rachael Shattock, Group Event Director, International Security Expo
For the first time in almost 18 months, exhibitors and visitors will have a chance to come together face to face under one roof to source, test and buy the latest game-changing solutions from the world's leading suppliers. We're excited to return to Olympia, London from 28-29 September to reunite the entire security market and welcome more than 14,000 vetted visitors, including police and law enforcement professionals and deliver invaluable – and much missed – networking opportunities.
What's new? Why did you decide to bring this in?
A new and enhanced Perimeter Protection Zone will feature the latest products from video surveillance and intruder detection to fencing, barriers and bollards, with a Live Testing Lab showing these physical security products in action. Whilst the new Disaster and Resilience Zone will showcase the latest products to remain resilient during a crisis as well as the solutions to recover and the tools to rebuild. These new areas join the popular Drone & Counter UAV Zone on the show floor.
Plus, for the first time in the show's history, International Security Expo will be co-located with a brand-new security event, International Cyber Expo, which will bridge the gap between the physical and cyber security industries. The co-location brings together two leading industry events under one roof, providing attendees with the perfect platform to identify the very latest technology and services to protect the digital and physical future.
Can you share with us the names of some of the companies that will be exhibiting at this year's show?
Law enforcement professionals will be able to peruse the stands of more than 400 global exhibitors, each showcasing cutting-edge innovations and next-generation capabilities. The line-up of exhibitors includes SeeQuestor, who will demonstrate its integrated software and hardware toolset, designed to dramatically increase the speed at which police and security teams analyse video as part of investigations. Currently used by police forces on three continents, the technology uses world-leading AI technology to turn CCTV video into actionable intelligence. Also joining us for the September event, Reveal Media will showcase its world-leading body-worn video systems – used by the majority of UK police forces, while ISSEE will demonstrate its training, consultancy and advisory services used by defence, police, and commercial organisations.
What can we expect from the show's education programme? Can you confirm any speakers/topics?
This year's free-of-charge educational programme will offer the ideal platform for security professionals to discover the latest insights, analysis and perspectives from world-leading experts. The Counter Terror and Serious and Organised Crime Summit will welcome Professor Alberto Testsa, Professor of Applied Criminology, University of West London who will discuss the growing problem of right-wing extremism. Metropolitan Police Service Assistant Commissioner, Matt Jukes QPM will outline the current counter terrorism priorities in the UK today, while Figen Murray, Mother of Manchester Bomb victim Martyn Hett and Protect Duty Campaigner will discuss the importance of countering terror as a whole society issue and not the sole remit of the police and security services. Community Sergeant Peter Lucas, City of London Police, will help International Security Conference attendees understand how to employ a tactical approach to keep major events safe and secure, with real-life examples from recent major events helping to illustrate the theory in practice. A full line-up for the CPD certified educational programmes, including the Counter Terror and Serious and Organised Crime Summit, International Security Conference and Disaster and Resilience Conference will be announced in due course.
How does International Security Expo evolve to ensure it is aligned with the changing security industry?
A carefully curated Advisory Council made up of the most credible Government, industry and leading academic stakeholders has been formed to ensure the exhibition accurately reflects the security industry and covers the full spectrum of security trends. An impressive 62 industry experts sit on this panel, including the likes of Paul Crowther OBE, Chief Constable at British Transport Police, Gary McManus, Identity Fraud Investigator at Metropolitan Police, Paul Kennedy, Former Deputy Chief Constable at North Yorkshire Police and Technology Lead at NPCC, and Paul Barnard, Director Security Institute, Former Detective Chief Superintendent, and Head of Serious & Organised Crime & Counter Terrorism at City of London Police. With such an incredible Advisory Council behind us, we're confident we can continue to support law enforcement and security professionals with a focus on the most prevalent trends and issues facing the security industry today.
• For more information and to register to attend the International Security Expo this September, visit: www.internationalsecurityexpo.com