National Cricket Championships 2021... latest news
National Cricket Championships 2021... latest news
Tuesday, 27 April, 2021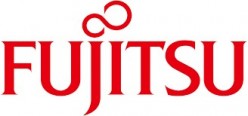 NATIONAL CHAMPIONSHIPS 2021
Sponsored by Fujitsu
The countdown is on for the opening round of fixtures of the 2021 Championships which are due to be played on Wednesday 28 April.
This season will see further amalgamations of Forces with some new Alliances being formed namely:-
North West Alliance (Lancashire / GMP, Cheshire & Merseyside)
East Midlands Alliance (Leicestershire, Nottinghamshire, Northamptonshire & Derbyshire)
Gloucestershire & Wiltshire
The current Champions from 2019 Northumbria & Durham will start the defence of the Cup against West Yorkshire who return after nearly 20 years away from the competition. The other returning Force Hertfordshire will host Essex
Group 1
Dyfed-Powys v North Wales
Devon & Cornwall v Gloucestershire
Group 2
Northumbria & Durham v West Yorkshire
Group 3
West Midlands Alliance v Staffordshire
North West Alliance v East Midlands Alliance
Group 4
Hampshire v Kent
Hertfordshire v Essex
We are encouraging Forces to send in their Team / action photos for each round along with full scorecards which will be published online (BPCC Pitchero / Cricketworld) and across our media streams of Facebook / Twitter / Instagram and LinkedIn.
Don't forget to tag @teampolice @fujitsu_uk
The Final will take place on Wednesday 8th September at Leicestershire CCC.