The new P- and H-series from Ledlenser - Light Redefined
The new P- and H-series from Ledlenser - Light Redefined
Wednesday, 13 January, 2021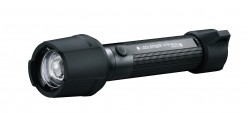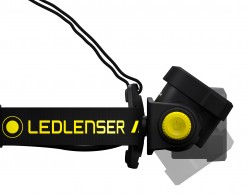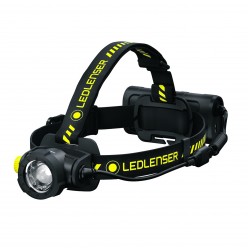 Ledlenser, the internationally respected brand of portable lighting solutions once again leads the way by revolutionising and redefining its best-selling P-Series handheld torches and H-Series headlamps.
A new three-level concept CORE-WORK-SIGNATURE, features torches and headlamps in each category that have been precision engineered from the drawing board up to incorporate class leading technologies, stunning application appropriate features and of course, the flawless, powerful illumination expected from a leader in its field. Add to this patented Advanced Focusing System optics for flood (near) or spot (distance) illumination, enhanced IP-rated ingress protection against particles and water, a newly developed universal connecting system for accessories which enables each light to be utilised in a multitude of ways, and a 7-year with registration warranty for complete peace of mind; and it's easy to see why this offering is destined to set the standards for others to follow.
The torches and headlamps in the CORE line form the heart of the new offering. They follow the great legacy of the famous P- and H-series and in doing so; combine a proven and tested history with new technology. CORE lights are the indispensable choice for everyday illumination needs.
The WORK line torches and headlamps are ideal for professionals in the workplace. Built on a CORE line foundation, many of these lights incorporate enhanced features such as optimised light with natural colour reproduction, rubber highlights for protection against accidental drops or knocks and resistance against damaging chemical splashes which many professionals will appreciate. The WORK lights are the robust choice for safe, reliable workplace illumination.
The SIGNATURE models represent the premium line of the new P-series and H-series. These high-end torches and headlamps combine all the functions of the CORE models yet offer enhanced brightness levels compared to their CORE or WORK counterparts. Additionally, these lights offer a larger range of integrated features, as well as even wider range of accessories included as standard. The SIGNATURE lights are the ideal choice for the most demanding applications including outdoor adventure and sports.