STREAMLIGHT® PROTAC HL® 5-X & PROTAC HL® 5-X USB
STREAMLIGHT® PROTAC HL® 5-X & PROTAC HL® 5-X USB
Wednesday, 12 February, 2020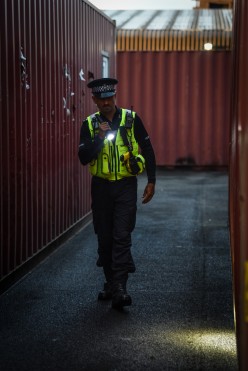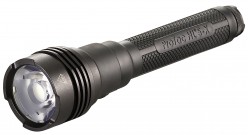 Brightest Addition to Tactical Light Series
Streamlight Inc., a leading provider of high-performance lighting devices, offer a range of high-quality products built with precision and performance especially for law enforcement, sporting goods, fire & rescue, hardware/tools and the military. Streamlight believe in a hands-on, real world experience for all its customers, this approach leads to new ideas, innovations and 'Brilliant Thinking®' that set Streamlight apart. With a range of new products available, Streamlight continues to ensure that new product development is at the fore of all they do, ensuring that they offer their customers the latest technology. With a range of new products available, including the newest and brightest addition to the ProTac series, Streamlightâ continues to demonstrate research and new product development is at the fore of all they do, ensuring they offer customers the latest technology.
The ProTac HL® 5-X is a high-performance torch with a range of product features that stand it head and shoulders above the competition. The super bright, 3,500 lumen full size ProTac HL® 5-X flashlight offers the latest in power LED technology. The torch is available two ways: first, a complete rechargeable system that includes two of Streamlight's new 18650 lithium ion batteries with an integrated micro USB charge port, or alternatively it's available with four CR123A lithium batteries.
The powerful output from the C4® LED results in one of the brightest tactical lights available and the rubber sleeve, which helps provide thermal insulation for the ProTac HL® 5-X USB, also ensures you'll never lose your grip. Add to this, the flashlight is multi-function with an easy access head mounted push button switch and TEN-TAP® Programming allows selection of three different operating programs.
"The ProTac HL® 5-X USB is one of the brightest tactical lights on the market, with flexible battery options for every situation," said Streamlightâ Vice President, Sales and Marketing, Michael F. Dineen. "The ideal hand-held flood light, the ProTac HL® 5-X USB lets you see what all around you is, including hard-to-reach perimeters and corners."
Product Features:
Lumens: 500 lumens (high beam*)
Battery: Multi-Fuel – uses two rechargeable 18650 USB batteries or four CR123A lithium
Weight: 1 lb 3.4 oz (550g) with two Streamlight 18650 USB batteries; 1 lb 2.4 oz (522g) with four CR123A
Colour: Black
*This lumen output is only with the 18650 battery. It is 2500 for the CR123.
The ProTac HL® 5-X USB and the ProTac HL® 5-X have MSRP's of £141 and £117 respectively. Both come with a lanyard and Streamlightâ Limited Lifetime Warranty.
About Streamlight®
Based in Eagleville, PA, USA, Streamlight® Inc. has more than 45 years of experience making tough, durable, long-lasting torches designed to serve the specialised needs of professionals and consumers alike. Since 1973, the company has designed, manufactured and marketed high-performance flashlights, and today offers a broad array of lights, lanterns, weapon light/laser sighting devices, and scene lighting tools for professional law enforcement, military, firefighting, industrial, automotive, and outdoor applications. Streamlight® is an ISO 9001:2015 certified company.
For additional information, visit streamlight.com or connect with us on facebook.com/streamlightUK; twitter.com/StreamlightUK and instagram.com/streamlight_europe