1 in 5 suffering with PTSD prompts call for a policing mental health strategy
1 in 5 suffering with PTSD prompts call for a policing mental health strategy
Friday, 14 June, 2019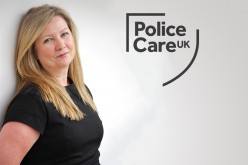 • Police Care UK Chief Executive, Gill Scott-Moore
Police Care UK has called on police chiefs and health authorities across the UK to co-develop a national strategy that tackles the serious mental health issues affecting police officers and staff, and volunteers across the UK.
The call for action follows the publication of interim findings from "The Job, The Life", a major study by the University of Cambridge which was funded by Police Care UK. The findings, which are based on the 16,587 responses from serving officers and staff across England and Wales, Scotland, and Northern Ireland in 2018, shows that nearly one in five frontline personnel in the UK are currently suffering with a form of PTSD, with over two-thirds of those suffering unaware of the condition.
Police Care UK Chief Executive, Gill Scott-Moore said, "These findings show that the trauma police officers and staff are exposed to daily is having a detrimental effect on their health. As yet, there is no comprehensive strategy to tackle the issue of mental health in policing, and that has to change."
With more than fifty employers covering policing in the UK, all of whom have a different approach, Police Care UK describes access to treatment as "patchy, fragmented, and irregular" across the UK,, comes to attitudes towards those exposed to trauma, access to treatment, and the dignity shown to people experiencing trauma related stress.
Gill Scott-Moore from Police Care UK added, "The service has real challenges around recognising and responding to the signs and symptoms of trauma exposure and is heavily reliant upon generic NHS provision that isn't equipped for the specialist treatment needed. That's why we believe that policing cannot fix this alone – it needs to be considered a major health issue by public health authorities across England, Wales, Scotland, and Northern Ireland, with a unified approach to tackling it made a priority and funding for treatment needs to be made available by government."
The charity has begun a campaign and is calling on people to join the campaign online.
• Visit www.policecare.org.uk to find out more.