BPCC Cricket news...5 new caps selected for Midlands Tour
BPCC Cricket news...5 new caps selected for Midlands Tour
Tuesday, 12 March, 2019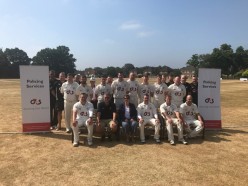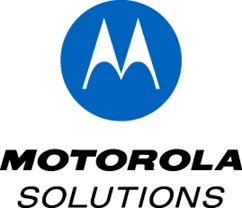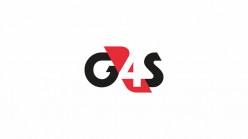 British Police CC Tour will run from Monday 24 - Friday 28 June 2019 and will be based in / around Nottinghamshire. The tour will open with a new fixture against Lincolnshire CCC at Woodhall Spa and end against another new fixture, a Bassetlaw League Representative XI at Thorseby Colliery CCC. In between will be regular fixtures v British Army, Royal Navy and National Cricket Conference.
Once again G4S will be the Main Kit sponsor continuing their support of BPCC since 2009.
In a separate announcement Motorola Solutions have also agreed to become additional kit sponsors for the next 3 years.
At the time of going to press Match Sponsors confirmed are Arc Legal, George Burrows, Uberfone We are currently working to secure 2 more Match sponsors for the week.
Thursday 27th June will see a new Sponsors Day where all sponsors have been invited to attend on the same day as opposed to previous years where they attended the match they were sponsoring. This is to allow them all to meet up and "network" with one another plus Committee members including the Chairman and Vice Chairmen.
5 new caps have been selected for the tour. Shaun Smith, Sean Tindale (Northumbria) Mike Samuel, Lewis Jones (S. Wales) Stuart Drakeley (Kent)
TOUR PARTY
Mick Martin (Gwent) Ryan Watkins (Gwent) Ted Roe (Wilts) Ben Dowling (Lancs) Adam Phillips (Merseyside) Andy Sidgreaves (Lancs) Richard Wharton (Beds) Alan Davidson (Scotland) Duncan Midgley (N. Wales) Mitchell Harris (Gwent) Dean Skelton (BTP) Shaun Smith (Northumbria) Sean Tindale (Durham) Mike Samuel (S. Wales) Lewis Jones (S.Wales) Stuart Drakeley (Kent)
MANAGEMENT / SUPPORT STAFF
David Fraser-Daring (Manager) Simon Young (Asst. Manager / Fitness coach) Darrel Carter (Asst. Manager / Coach) Graham Shaw (Asst. Manager / Consultant)
Ray Knowles (Umpire) Peter Mitchell (Scorer) Neil Vaughan (Umpire)
TOUR FIXTURES
Monday 24 June Lincolnshire CCC at Woodhall Spa CC Tuesday 25 June British Army at Calverton CC Wednesday 26 June Royal Navy at Farnsfield CC Thursday 27 June National Cricket Conference at Hucknall CC Friday 28 June Bassetlaw League Representative XI at Thorseby Colliery CC
You can follow the tour on our Facebook page (British Police CC) and Twitter @britishpolicecc which will features regular updates on news, scores, photos etc