Better staff scheduling so you can maximise your workforce and your budgets.
Better staff scheduling so you can maximise your workforce and your budgets.
Wednesday, 30 May, 2018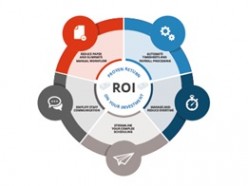 There are plenty of generic scheduling solutions that work great for organizations with simple shift patterns or your typical 9-5. InTime's mission is to provide advanced scheduling and workforce management tools for complex organizations that don't fit that mold.
InTime was built for the police, by the police, so you can rest assured that we understand your advanced employee scheduling and workforce requirements.
We have your complex rotation patterns, departmental rules and coverage levels covered, you only have to manage exceptions and approvals. Scheduling really doesn't have to be a full-time job!
The InTime Solution
The complete scheduling, duty management and overtime solution for complex organisations. InTime removes manual processes, relieves the admin burden and improves back office efficiencies. The solution makes the most of your human resource, so you can make the most of your budgets.
From 50-person police forces to 10,000 employee private security companies, InTime has your workforce management covered.
How InTime helps you
Designed to counter your organisation's challenges
Maximise your human resource
Minimise your risks
InTime ensures your organisation is prepared for unexpected staffing issues and allows you to build intelligent resource plans.
Reduce your staffing costs
Make better use of your budgets
Through empowering organisations to build staffing and operational efficiencies, InTime helps you to make better use of your budget.
Enable commercial decision making
Build an effective workforce
With a 360-degree view of your workforce, your organisation can utilise detailed workforce insight to make informed commercial decisions.
Respond to enhance demand
Counter staffing challenges
Increasing demand for your organisation's services presents both an opportunity and challenge. InTime will help you to negotiate these.
A system that keeps you in budget
Delivering a proven return on your investment
90% Reduction in overtime management
50% Reduction in overtime costs
85% Reduction in scheduling administration
For more information on how InTime can improve your organisation's efficiency, please do get in touch.
James Crossland,
InTime Business Development
02030090733