BladeRunner Clothing Protects Against Knife Slashes
BladeRunner Clothing Protects Against Knife Slashes
Tuesday, 10 April, 2018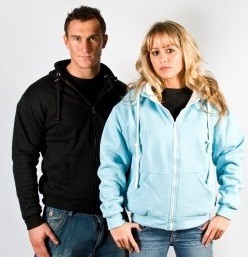 The BladeRunner website - www.bladerunner.tv is a one-stop shop from which to purchase the 'new generation' of protective clothing - slash-proof garments which are stylish, comfortable and safe.
BladeRunner is an online facility through which you can order a new kind of protective clothing. Proven as slash-proof and designed to be worn every day, especially in covert operations, the garments are stylish, fashionable and built for comfort as well as safety.
Lined with Kevlar or woven Aramid fibre, the BladeRunner clothing range is the only one on the market offering such a high level of quality and anti-slash protection, complying with BS : EN388 6.2 (blade cut resistance). In comprehensive blade slash testing, the products achieved Level 2 compliance.
Covert clothing - to be seen in! 'Attractive' is rarely a word that is used in connection with functional anti-slash clothing. BladeRunner, however, has revolutionised the whole concept of body protection, offering highly effective garments that blend well with High Street-bought equivalents.
Their hooded tops for men and women are fashionable and incredibly comfortable, and come in the whole range of sizes. They are manufactured from 65% + 35% sweat fabric with a large bottom pocket, and the hood has a cotton lining with a Polyester cord and plastic moulded locks. These unisex lightweight 'hoodies' come in black, grey, white, pink and pastel blue and have an 180g Kevlar lining, making them ideal for undercover police officers, armed forces and security personnel. Affordable, too, at just £83.99 - £96.59 inc VAT for men and £77.99 inc VAT for the women's pink and pastel blue versions. There is also a stylish windjammer jacket with front zip, bottom draw-string and integral iPod pocket, for £179.39 inc VAT.
In warm weather (or for additional protection), short or long-sleeved T-shirts are ideal. Lined with 180g Aramid fibre, the BladeRunner T-shirts are unisex and can be worn like a normal T-shirt or vest. Available in black or white, they are priced at £75.89 inc VAT for long sleeves and £68.99 inc VAT for the classic short sleeved version. Kevlar-lined anti-slash leather gloves - with or without knuckle protection - are ideal for police, armed forces, security staff or even just motorcycle riders operating in dangerous circumstances. Available for just £31.20 inc VAT without knuckle protection, or £41.99 inc VAT with knuckle protection.
This protection is vital, and BladeRunner's neckwarmer and balaclava also ensure that the most vulnerable areas of neck and head are fully covered to the same level of slash protection.
All products are available to purchase on the BladeRunner website - www.bladerunner.tv