Police Mutual invested just under £2.1m to improve wellbeing of the Police family in 2017
Police Mutual invested just under £2.1m to improve wellbeing of the Police family in 2017
Monday, 19 March, 2018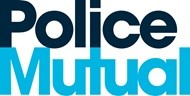 19 March 2018: Police Mutual, the not-for-profit financial services provider to the Police with 200,000 members, publishes its 2017 Improving Lives review which shows an investment of just under £2.1m to improve the wellbeing of Police families throughout the UK.
Police Mutual uses its resources to help improve members' lives and invest in their wellbeing throughout their careers, into second careers and retirement. The 2017 giveback was delivered through financial education sessions, respite care breaks for those in need, nationwide Police station roadshows and community wellbeing projects as well as supporting Police-related causes.
Police Mutual Chief Executive Stephen Mann comments: "Our focus on improving the lives of those who protect us is our way of showing support for what members of the Police do. The tragic events in Manchester and London in 2017 illustrate just how challenging the environment is at present, which is why giving back to our members will remain at the heart of everything we do, and why we strive to go even further in 2018."
Some of Police Mutual's 2017 giveback milestones:
1,600 financial education courses delivered in Police stations throughout the country, providing over 20,000 members of the Police family with tools to help them manage their finances, with 94% of attendees asked saying they felt better equipped to make financial decisions for their future.
Supported over 600 Police Staff and their families with respite breaks, an important time-out when they needed it most such as when coping with illness, injury or a traumatic event like bereavement. As well as this, 30 free dementia respite breaks were provided across 15 different forces, to help those caring for a loved one with dementia, allowing them to take some time away from the normal routine of daily life.
BeFit4Life roadshow visited over 100 Police stations, up from 28 last year, across 31 forces, offering financial and health tools, tips and wellbeing support to over 19,000 Officers and Staff at their place of work, and at the same time providing them with a free breakfast and lunch via a popular food van. Police Mutual believe that through a collection of small acts such as these, they can make a real difference. One officer commented:
"It was great to see so many people at our station using thePolice Mutual food van which forms part of their BeFit4Lifecampaign and supports our focus on wellbeing. I know over350 people visited the van and I'm sure, like me, they enjoyed thefood and the opportunity to chat with colleagues in the queue."
209
20,000 free mobile health screenings completed since 2014and 78% of those asked said they were very or quite likely to take action as a result. An attending Police Officer gave the following feedback:
"Prior to the check I was unaware of my high blood pressure and learned that I was dangerously close to having a heart attack or stroke at any time without immediate intervention. The health check saved my life."
£100,000 donated to Force for Good community wellbeing projects, supporting 874 initiatives throughout the country. One such initiative was 'Day Outings For The Elderly In Our Community'. The Police Staff member who nominated the project for a grant, to help it provide entertainment, trips and support for elderly residents of Stornoway, commented:
"Winter is particularly long and lonely for the older people in our community so this will provide them with an opportunity to get together and enjoy a couple of days beyond the confines of their own homes. Police Mutual's Force for Good grant will help improve the general wellbeing of elderly people in the community by allowing them to forget, for a short time, their bodily ailments and be a general 'pick-me-up' after their long winter."
Police Mutual Chief Executive, Stephen Mann comments: "We know those who protect us have jobs like no other. As a not-for-profit organisation, we pursue a 'virtuous circle' of good financial performance, good products and services and a trusted mutual brand enabling us to give back more to those who protect us. Our results prove that you can be a strong performing business and do the right thing."
Everyone who joins the Police, as an Officer, Staff or Special, as well as their family members, is entitled to take up the full range of Police Mutual's great value products and services including savings and investments; whole-of-market mortgage advice; and health, home and car insurance. In 2017, Police Mutual helped improve its members' financial wellbeing in a number of ways including:
5,300 new Police Mutual members started the savings habit by taking out a Regular Savings Plan
£2.8m paid out through its healthcare scheme on tests and diagnostic consultations and £4.3m in treatments for members which included:

Over 4,000 physiotherapy sessions
Over 400 different procedures including 464 operations on hips and knees

Launched an online pension calculator in January 2017 which was visited by more than 22,000 people in the first two months
Over 2,600 members of the Police family took out a loan from Police Mutual through its trusted partner,Neyber.
To view the full 'Making a difference to Police lives' report visit the Police Mutual website https://www.policemutual.co.uk/wellbeing/.