Police Mutual doing more than ever for the Police family thanks to strong financial performance in 2016
Police Mutual doing more than ever for the Police family thanks to strong financial performance in 2016
Thursday, 16 February, 2017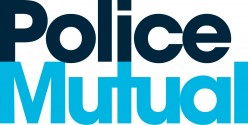 Stephen Mann, Police Mutual Group CEO highlights the benefits for the Police family of a financially strong Group
Police Mutual Group, which includes the two brands Police Mutual and Forces Mutual and celebrated its 150th anniversary in 2016, has seen another year of very strong growth with new business up by an impressive 22% with total income up by 27%.
Stephen Mann refers to the Group performance as benefitting from a "virtuous circle". "The stronger our financial performance, the more that can be given back in improving lives for our Police and Military affinities which in turn is leading to higher levels of advocacy which is leading to this strong performance. These are challenging times and supporting our members and customers remains at the heart of everything we do. Our results prove that you can both do the right thing and be a strong performing business."
The increase in new business mostly came from organic growth (18% year on year) as well as the early results of the enlarged Forces Mutual business (Police Mutual Group merged its existing Forces Financial brand with Abacus Group, which it acquired in April 2016).Member numbers now stand at a record level and strong growth was seen across all product lines.
Financial inclusion – a strong motivator
Equally importantly, the products and services which Police Mutual Group offers, reflect its purpose of improving lives and key within this is an objective around financial inclusion. Mann comments "We recognise that it's a tight environment for our members so our Regular Savings Plans (RSPs), which have no minimum, make saving accessible pretty much to everyone." Over 3,800 new members started the savings habit, and in total Police Mutual paid out £63.7m on maturing plans.
Money back in members' pockets
Financial wellbeing is a key indicator of improving lives and to meet this, Police Mutual continues to deliver savings for their members:
In 2016, members saved £130 on motor and £123 on home insurance
Police and Military customers made typical savings of £500 on mortgage advice fees
If Police Officers took out a basket of Police Mutual products they could save an average of £1,674 in 2016
2016 saw the launch of Police Mutual's new stocks and shares Options ISA with over £43 million invested, including eight fixed-term ISA offers for the Police family
In terms of explaining plans for this year, Mann comments "Our focus in 2017 will be to continue this momentum. The Group is now a very different business to seven or eight years ago. We have strengthened our operation for the next phase of growth, growth that will continue to enable us to focus on the wellbeing of our Police and Military affinities."