Scrambler Bikers Sentenced After DNA Spray ID
Scrambler Bikers Sentenced After DNA Spray ID
Monday, 13 February, 2017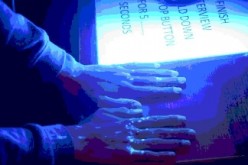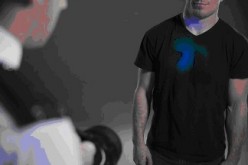 Two men sentenced after DNA Spray identifies scrambler bike offenders
Merseyside Police is first UK force to adopt the handheld spray devices
Two men have been sentenced in Merseyside as a direct result of using a new DNA defence spray, adopted by the Police to identify offenders on scrambler bikes. Connor Gibney, 18, and Isaac Senior, 19, were spotted on a Kawasaki KX250 in West Derby on October 9th last year.
In a dramatic world first, a Merseyside Police Officer deployed the SelectaDNA Defence Spray to mark the two men after they led police and a force helicopter on a reckless, two-hour high speed chase across Liverpool.
Liverpool Crown Court heard Gibney drove at an officer's car, before his masked passenger Senior kicked out at its wing mirror. The pair went through multiple red traffic lights and the wrong way across junctions, but could not avoid an officer who sprayed them with the DNA defence spray.
Merseyside Police is the first force to deploy the handheld spray devices to combat these offences, which have now become a major issue across the whole of the UK. They have been using it as a new feature of Operation Brookdale, a highly successful annual campaign which targets nuisance and criminal use of scrambler bikes.
The compact defence spray can be aimed by officers at suspected illegal and anti-social scrambler bikes, as well as at mopeds and motorbikes involved in other crimes such as robberies and smash and grabs. It marks the bikes, clothing and skin of any riders and passengers with a uniquely-coded but invisible dye to link them to a specific crime. A police helicopter pursued the pair, before they ditched the bike in woods. They then ran down a water tunnel, but were followed by police dogs and caught, with their faces, hair, hands and clothing marked with the DNA marker. If suspects are arrested or bikes recovered, the SelectaDNA code will link offenders to bikes and any associated criminal offences.
Gibney, of Crawford Close, West Derby, admitted dangerous driving and having no licence or insurance, while Senior, of Deysbrook Lane, West Derby, admitted aiding and abetting dangerous driving.
Judge Neil Flewitt, QC, said: "Bikes of this sort are a matter of great public concern. There have recently been a large number of incidents of such bikes being driven dangerously around the city. The force helicopter was put up in the air, at undoubtedly great public expense."
Judge Flewitt said luckily for the pair, there was not a particular incident when the dangerous driving endangered people's lives. He said: "If it had, you would be going into custody. I hope you understand that. The fact there wasn't is all that has saved you."
Judge Flewitt handed the pair two-year community orders, with 120 hours of unpaid work and three-month home curfews, from 8pm to 6am. They must attend a 60-hour rehabilitation course and are banned from the road for two years.
Inspector Tony Byrne of the Dogs and Mounted section of the Merseyside Police said: "This is the first time that handheld DNA spray has been used to catch and identify criminals, and means that if you attempt to drive dangerously near to our officers, you are not untouchable. Even a drop of DNA spray will mark riders and their bikes for a long time, and this tactic will undoubtedly lead to more seizures and prosecutions."