CCL opens new training academy
CCL opens new training academy
Thursday, 22 October, 2015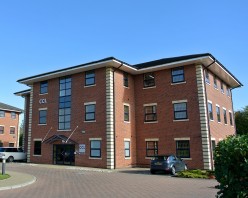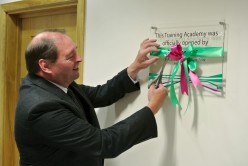 Chief Constable Chris Sims
The Training Academy will be initially focused on delivering digital forensic and cyber security courses to law enforcement and corporate customers. Stratford Upon Avon, Warwickshire, UK : 22nd October 2015 : CCL Solutions Group Ltd, parent for CCL Forensics, the UK's largest digital forensics provider, has officially opened its new Training Academy and 10,000sq ft new office building. This new facility, which has the capacity to train over 40 delegates per day, offers a range of courses with subjects covering; Digital Forensics, Cyber Security and Digital Investigations. Ranging from Python scripting for use in forensics investigation, through to Dark-Web investigations for intelligence officers, crime and fraud investigators. Over 80% of the courses have original material content based on CCLs extensive experience and expertise.
Empowering clients with knowledge and skills has been one of the cornerstones of CCL since its inception and although we have been providing high quality training for a number of years the NEW CCL Training Academy places CCL at the very forefront of technical training providers in the UK.
10,000 sq ft expansion and market growth.
The CCL Training Academy will be located in the new 10,000 sq ft 34 Cygnet Court office complex that CCL has expanded into. This additional office space is required as CCL continues to grow at an impressive rate. With growth in all its major business sectors, Digital Forensics, eDisclosure, Cyber Security and IT Consultancy, CCL is investing not only in new facilities but also in new talent, through the creation of many new jobs as it pushes forward with its strategy of business acquisition.
Jon Blows, Chief Executive Officer, CCL Group Ltd, commented
"We are incredibly proud to expand our training capabilities and impart our skills and knowledge to those in the Digital Data Investigations market. With over 80% of the courses having original material and content developed by CCL, all based on our extensive experience and expertise, this really does put us as one of the leading technical training organistions in the UK covering the highly specilisaed fields of digital forensics, digital investigations, cyber security and more'.
Officially Opened By Chief Constable Chris SimsThe CCL Training Academy was officially opened by Chief Constable Chris Sims OBE QPM who is Chief Constable of West Midlands Police (WMP), England's second largest and the United Kingdom's third largest police force. During his official opening address Chris Sims stated that 'Digital Forensics is becoming an increasingly important aspect of Police investigation and intelligence gathering operations. Having companies like CCL working closely with Police forces around the country ensures that investigation times are significantly shortened'.
Key Facts About CCL
CCL was established in 1986
CCL is the largest digital investigation specialist in the UK
CCL has sold proprietary software to 40+ countries worldwide
CCL has completed over 80,000 Digital Forensics cases