New PSNI Chief Constable announced
New PSNI Chief Constable announced
Friday, 30 May, 2014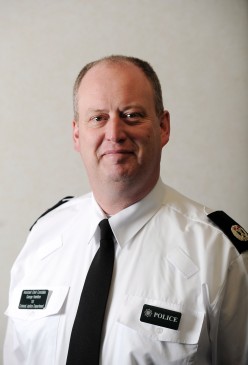 The Northern Ireland Policing Board has appointed George Hamilton as the new Chief Constable for the Police Service of Northern Ireland (PSNI).
A nine Member appointment panel interviewed three candidates for the post today at the Board's Clarendon Dock offices. The appointment was approved by the Justice Minister.
Welcoming the appointment Board Chair Anne Connolly said:
"I am pleased to announce that the Policing Board has appointed ACC George Hamilton as the new PSNI Chief Constable. The position has been accepted and the formal date of appointment will be confirmed in the next number of days.
ACC Hamilton brings wide ranging experience to this important job and has the necessary skills to lead the PSNI forward. As a Board, we are looking forward to working closely with the new Chief Constable in dealing with the issues facing policing and agreeing a programme of work that supports community confidence in policing."
The Chair of the Board also thanked the unsuccessful candidates, she said,
"The Board was very impressed with the calibre of candidates who applied for the Chief Constable job. They had a vast amount of policing expertise and I would like to thank each of them for their interest."