eSE and Merseyside Fire & Rescue Service partnership establish Technology Enhanced Emergency Service Forum
eSE and Merseyside Fire & Rescue Service partnership establish Technology Enhanced Emergency Service Forum
Thursday, 29 May, 2014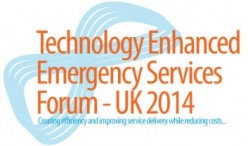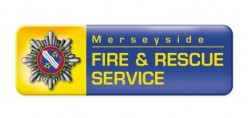 Industry consultants eSE will be facilitating the UK Technology Enhanced Emergency Services Forum (#UKTEES) as part of its industry-backed UK Public Sector Series. The Forum will take place in Liverpool on November 26th and will be run in partnership with Merseyside Fire & Rescue Service.
The aim of the forum is to create a platform for private sector technology innovators to meet with public sector officials and senior officers from the 'Blue Light Services', to discuss the latest issues and build relationships to implement genuine solutions that will improve efficiency, transparency and interoperability between services. Initial themes for discussion include communication and innovative technologies available to improve back office support and solutions for tracking vehicle fleets. The forum will follow the endorsed 'agenda advisory board' format from eSE's 'UK Health Informatics Forum.'
The Agenda Advisory Board for the Liverpool event currently consists of Steve McGuirk (Chief Fire Officer, Greater Manchester Fire and Rescue), Phill James (Assistant Director of ICT Modernisation, North West Ambulance Service), Tom Capeling (Chief Fire Officer, Tyne and Wear Fire and Rescue), Peter Martin (Delivery Director for EBDS, BlueLightWorks) and Ed Franklin (Head of Technology, Merseyside Fire & Rescue Service). A large number of delegates from across the public sector have already secured passes for the restricted attendance list coming from BAPCO, Lancashire Constabulary, Dyfed-Powys Police Force, and South Central Ambulance Service. We have strong representation from Private sector innovators including Ortivus AVB and Aligned Assets Limited, a leading independent company, specialising in gazetteer and address management solutions supplied to Emergency Services.
"Merseyside Fire & Rescue Service is very glad to support the UK Technology Enhanced Emergency Services forum. Technology plays a key role in supporting our vital '999' emergency response infrastructure, as well as contributing to managing our resources more effectively in line with the risks facing firefighters and the communities of Merseyside," said Ed Franklin from Merseyside Fire & Rescue Service.
Ed continued: "In the current climate of financial restraints, this forum will provide a constructive environment in which 'blue light' services can work together with technology suppliers to identify genuine technology solutions to address the issues we face as we move towards greater interoperability within our sector."
The number of delegates attending UKTEES will be restricted to 125 with a large majority made up of end-users and public sector decision makers. eSE limit the number of delegates to ensure that the agenda addresses individual specific challenges facing departments across the region.
The agenda will be put together by an advisory board which ensures the discussion themes are based on the latest market intelligence and most current technology issues affecting emergency services providers. The structure for the day will be based around four key panel sessions that are fully interactive, regardless of participation level, which allows everyone to contribute. The forum is positioned as the next step from larger emergency services exhibitions and is designed as a platform to build sustainable partnerships.
eSE is an industry consultancy which works with key stakeholders across a range of sectors responsible for the delivery of consistent and efficient public services. eSE identifies the specific challenges and then facilitates bespoke and structured meetings to create a platform for resolution and development. eSE has been running public sector events throughout the UK and has received endorsement and partnered with the HSCIC, NHS England and Ricoh UK.
For more information about the Technology Enhanced Emergency Services Forum or the partnership with Merseyside Fire and Rescue Service please contact Simon Keen, Communications Manager at eSE on +44(0) 117 223 2173, email: simon.keen@estratevents.com or visit: www.ese-emergencyservices.com/