Implementation board launched in wake of Parker Review of ACPO
Implementation board launched in wake of Parker Review of ACPO
Wednesday, 12 March, 2014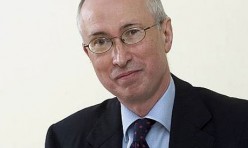 Sir Bill Jeffrey is a former senior civil servant with wide experience of justice and national security. He served as Political Director in the Northern Ireland Office from 1998 to 2002 and was Security and Intelligence Coordinator at the time of the att
Implementation board launched in wake of Parker Review of ACPO
A group has been set up to oversee the implementation of recommendations made in an independent review instigated by Police and Crime Commissioners(PCCs) into the future of the Association of Chief Police Officers (ACPO).
The purpose of the independent review was to ensure that ACPO was fit for purpose, both operationally and financially, delivering the appropriate capabilities in a manner that is sustainable and exemplifies a cost effective use of public money. The findings were published last November following two months' work by General Sir Nick Parker.
General Parker concluded that ACPO has carried out some critical and enduring functions, but there is a need for change to ensure absolute transparency, particularly in the way that these are governed, whilst accounting for the significant changes to the policing landscape.
The Implementation Board comprises three Police and Crime Commissioners, three chief police officers, the chief executive of the College of Policing and representatives from the Home Office and the London Mayor's Office for Policing and Crime. It is independently chaired by Sir Bill Jeffrey, formerly Permanent Secretary at the Ministry of Defence and currently Chairman of the Trustees of the Police Foundation.
Sir Bill Jeffrey, Chairman of the ACPO Review Implementation Board, said:
"Effective national arrangements for police leadership and coordination are vitally important. Nick Parker's report provides a good foundation for change, and I am very pleased to be involved in its implementation."