DuPont Protection Technologies Responds to Market Needs for Multi-Threat Solutions by Launching the Next Generation of Innovations with DuPont™ Kevlar®
DuPont Protection Technologies Responds to Market Needs for Multi-Threat Solutions by Launching the Next Generation of Innovations with DuPont™ Kevlar®
Tuesday, 19 November, 2013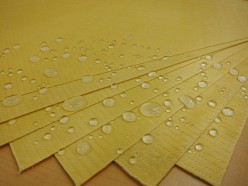 DuPont™ Kevlar®XP™ S104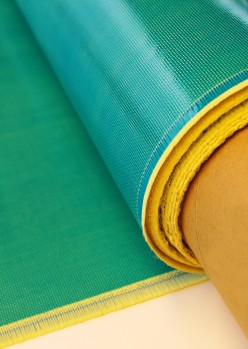 DuPont™ Kevlar®AS 450X
PARIS, Nov. 19, 2013 – DuPont Protection Technologies, maker of the famous and original DuPont™ Kevlar® fibre, is responding to customer needs and is confirming its position as a leader in body armour protection solutions with the launch of two new products at Milipol Paris, 19-22 November 2013.
Drawing on analysis from its extensive relationship with global customers, the next generation of innovations made with Kevlar® - DuPont™ Kevlar® AS450X and DuPont™ Kevlar® XP™S104 - demonstrate the company's ability to extend its range of protective solutions for the military, police and security market.
The DuPont™ Kevlar® AS450X new generation multi-threat solution is specifically engineered for greater comfort to the ballistic vest wearer. Developed for anti-stab, anti-spike and combined ballistic protection in armour applications, it provides customers the ability to manufacture products that offer significant mobility and driving comfort, particularly when donned in patrol vehicles. The lightweight laminate film structure helps enhance flexibility and can cover a greater surface area.
"DuPont is a market-driven, innovative science company and the new products we are launching this week at Milipol advance the trusted DuPont™ Kevlar® brand to address emerging and future trends, including multi-threat protection," said Jeroen B. Jacobs, global marketing director, DuPont Life Protection. By working closely with end-users, DuPont focused on the variety of risks law enforcement officers face at all times, including handgun (15 percent), knife (35 percent) and blunt trauma (50 percent), as well as difficult climate conditions. "Our breadth of knowledge spanning 40 years of experience in this field, coupled with our integrated science, enables us to address the current and future needs of the end-user and deliver the highest levels of protection," said Jacobs.
Also being launched at Milipol is DuPont™ Kevlar® XP™S104 fabric. Part of the successful Kevlar® XP™ brand of products, offering enhanced bullet stopping power and reduced back face deformation even in hot climates. Based on market research revealing that a water repellent ballistic solution is required, DuPont™ Kevlar® XP™S104 offers strong ballistic performance and comfort even in wet conditions. It is ideal when working in tropical climates or when stringent wet performance is required.
Developed in 1965, the DuPont™ Kevlar® aramid fibre is used to make a variety of clothing, accessories and equipment ballistic, cut and stab resistant. Due to its lightweight and extraordinarily strong properties, products made with Kevlar® have helped to save the lives of thousands of people around the world. DuPont is continuously developing new technology to address the evolving protective requirements of the military, police and security markets the world over.
DuPont (NYSE: DD) has been bringing world-class science and engineering to the global marketplace in the form of innovative products, materials, and services since 1802. The company believes that by collaborating with customers, governments, NGOs, and thought leaders we can help find solutions to such global challenges as providing enough healthy food for people everywhere, decreasing dependence on fossil fuels, and protecting life and the environment. For additional information about DuPont and its commitment to inclusive innovation, please visit http://www.dupont.com.