Pair Jailed for South East Crime Wave
Pair Jailed for South East Crime Wave
Friday, 08 June, 2012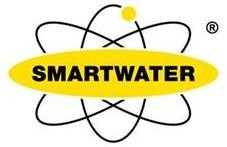 Forensic evidence provided by SmartWater has aided the Metropolitan Police's Flying Squad in the conviction of two men. Both have been jailed for a total of 13 years and nine months following a string of robberies across the South East.

Steven Shields, 28, and Jamie Kelly, 34, both of no fixed address, were sentenced at Harrow Crown Court after being found guilty of a number of robberies committed across London, Kent, Bucks and Surrey during which they stolen thousands of pounds. Shields was sentenced to seven years and three months whilst Kelly was jailed for six-and-a-half years.
Such was the scale of their crime wave it led to the Flying Squad launching Operation Amazake. This investigated a series of bank robberies, a robbery at a jewellery store, burglaries, the theft of cars and number plates and money laundering, all of which were believed to involve Steven Shields and Jamie Kelly.

Shields and Kelly were found guilty of eight attacks on Cash in Transit couriers. This included a robbery on a G4S guard delivering to a branch of NatWest in Walton on Thames during which the guard was pushed to the ground. In a similar robbery committed a few weeks later, Shields and Kelly made off with another G4S cashbox containing £25,000.

The two men were arrested in Frinton-on-Sea, Essex driving a white Ford van using false licence plates. This led officers to a nearby address where they discovered a number of significant exhibits, including a bag marked with purple dye from a cashbox. This was found to contain a SmartWater signature which was analysed by SmartWater scientists who linked the dye staining to one of the stolen cashboxes. This evidence was presented and upheld in Court.

Detective Chief Inspector Harry Hennigan, in charge of the Flying Squad based at Finchley, said: "I am pleased with the convictions and sentences given to these two men. Such was the amount of evidence gathered against them by the Flying Squad that they had no option but to plead guilty."