New director of resources joins Lancashire Constabulary
New director of resources joins Lancashire Constabulary
Friday, 01 April, 2011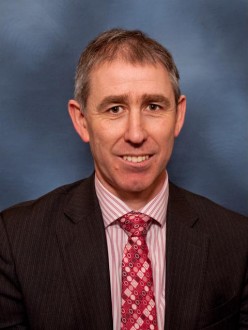 LANCASHIRE Constabulary has appointed a new director of resources to oversee the force's finance, IT, estates and administration.

Ian Cosh, 48, joined the force on Friday 1 April, replacing David Brindle who retired on 31 March.

Mr Cosh was previously assistant director of corporate finance at Lancashire County Council overseeing corporate financial systems, procurement and partnerships - a position he held for seven years.

He started working for Lancashire County Council in 1985 as a trainee accountant. He is a member of The Chartered Institute of Public Finance and Accountancy (CIPFA).

Mr Cosh said: "I am really looking forward to my new role with the Constabulary. Whilst I am joining at a time of challenge, I know that we have very good people who will rise to the challenges and make sure that the force remains a top performing organisation."

He is also Treasurer to Lancashire Police Authority, responsible for overall financial affairs of the authority, including the provision of strategic financial advice, completion of statutory accounts, provision of an effective audit service and a treasury management function. He will continue to perform this role alongside his new position.

Mr Cosh added: "There is a lot of overlap in the roles so I should be able to combine both roles and make sure that we have continuity in the transitional period leading to the election of the Police and Crime Commissioner in May 2012."

Malcolm Doherty, Chair of Lancashire Police Authority, added: "Ian has made a valuable contribution to the work of the Police Authority since he became Treasurer in 2008 and this experience will help him perform the dual role from day one. It's important that we all make every effort to deliver efficiency savings, which is one of Ian's key objectives, so it is very apt that his new role will achieve this on behalf of local residents!"

Mr Cosh lives in Lytham with his partner. He has two sons who are both at university.