Operation Lion- a roaring success
Operation Lion- a roaring success
Friday, 18 March, 2011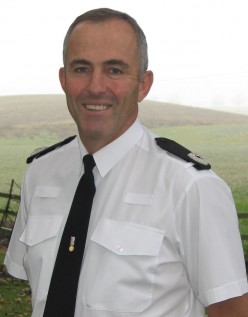 Assistant Chief Constable Tim Madgwick
A new operation designed to put pressure on regular offenders and cut crime in York has made an instant impression.

Operation Lion, which began on Monday 14 March 2011, is already having a positive impact with a number of arrests for robbery, burglary, serious assault and drug offences, during the first week of the initiative.

Additional resources have been operating in the city centre and the Tang Hall, Hull Road and Westfield areas of York, to send out a clear message to known criminals that North Yorkshire Police are aware of their offending and will use all powers available to discourage their criminality.

Personal letters, regular visits to their homes and an increased police presence in their neighbourhoods have left offenders in no doubt that officers are watching them.

Assistant Chief Constable Tim Madgwick, of North Yorkshire Police, said: "Operation Lion has produced some excellent results since the beginning of the week and I am confident that the good work will continue in the future.

"We have introduced extra resources into certain areas of York and regular offenders will be well aware that we have an eye on them and will be ready if they step out of line.

"Some good arrests have reinforced our intentions and this operation is not just about getting the message across to offenders but also making our communities aware that we are intent on putting a stop to people leading criminal lifestyles."

ACC Madgwick added: "York is a safe city and people come from all over the world to sight-see, shop and enjoy the nightlife. We want to encourage people to continue visiting the city and while most residents and visitors are well behaved, a small minority of people tend to cause disruption.

"We are intent on minimising that disruption and our officers will be highly-visible over the weekend to discourage violent behaviour, theft, anti-social behaviour, criminal damage and other offences which affect the quality of life for people in the city."

There will be no respite to prolific offenders who will continue to be visited by officers as efforts to discourage criminal behaviour intensify.