BAWP selects new President
BAWP selects new President
Tuesday, 20 July, 2010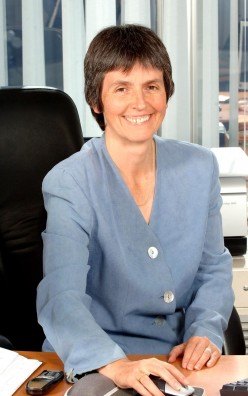 The British Association for Women in Policing (BAWP) has chosen Metropolitan Police Assistant Commissioner, Cressida Dick as its new president. She will be taking over from Cambridgeshire's Chief Constable Julie Spence when she retires from the post in September.

Julie Spence, who has been BAWP president for 10 years, said: "'Women in policing have come a long way in the last 10 years but, as we enter a new era, I cannot think of a better person than Cressida to ensure women's voices are heard and properly valued in the future.

"Policing is complex and needs different voices to ensure balanced thoughtful decisions are made. The challenge is to ensure the doors are opened to those places where the key decisions are made.'

AC Dick was director of the Met's Diversity Directorate and head of the Racial and Violent Crime Task Force for two years between 2001 and 2003.

She first joined the Met in 1983 serving as a constable, sergeant and inspector. In 1995 she transferred to Thames Valley Police as Superintendent of Operations at Oxford and subsequently spent three years as area commander for the city.

After returning to the MPS in 2001, AC Dick spent four years in the Specialist Crime Directorate with responsibility for organised and cross boarder crime. She then trained as a hostage negotiator in 1998 and is currently the UK police lead for hostage negotiation.

In 2007 she was promoted to Deputy Assistant Commissioner and moved to Specialist Operations in charge of protection and security in London. Last year AC Dick was promoted to Assistant Commissioner for the Met's Specialist Crime Directorate which has the lead for investigating the majority of serious and organised crime in London.

AC Dick says she is privileged to be taking on her new role at BAWP. "Women make a very important contribution to the world of policing and I am looking forward to my new role as president of BAWP. I hope that I can continue to support police and staff to develop and contribute as much as possible to the Service."