A NEW inspector has taken over the reins at Wyre
A NEW inspector has taken over the reins at Wyre
Monday, 19 July, 2010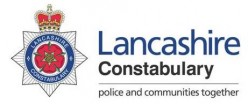 Inspector Nigel Greenwood has taken on the role of the geographic inspector responsible for operational issues across Wyre and will be based at Fleetwood police station.

Insp Greenwood will work alongside Insp Andy Bunn, who leads on neighbourhood policing issues.

42 year-old Insp Greenwood has been with Lancashire Constabulary for 22 years and has served in the force's Northern Division (comprising Lancaster, Morecambe and Wyre) for 10 years. He has previously worked in Hyndburn, Blackburn and Burnley.

Insp Greenwood said: "I am looking forward to taking on this role and working with the local communities to tackle the things that matter the most to them. In the current climate, there will be challenges ahead but I know that we will continue to provide an excellent service to Wyre residents that will make the borough a safer place to live and work in."

Insp Greenwood replaces Insp Dave Vickers, who will now be the geographic inspector for the Morecambe area.

Insp Vickers, who had previously worked in Wyre as neighbourhood police team sergeant, a response inspector and who became one of the area's geographic inspectors in 2008, said: "I have thoroughly enjoyed my time at Wyre and have had excellent support from the local communities, my colleagues and the partnership agencies that the police work with - especially Wyre Borough Council, the fire service, and a large number of neighbourhood groups such as Neighbourhood Watch and Fleetwood North working group."